South African drummer & composer Tumi Mogorosi announces new album 'Group Theory: Black Music'; listen to 'The Fall'
Friday May 13th 2022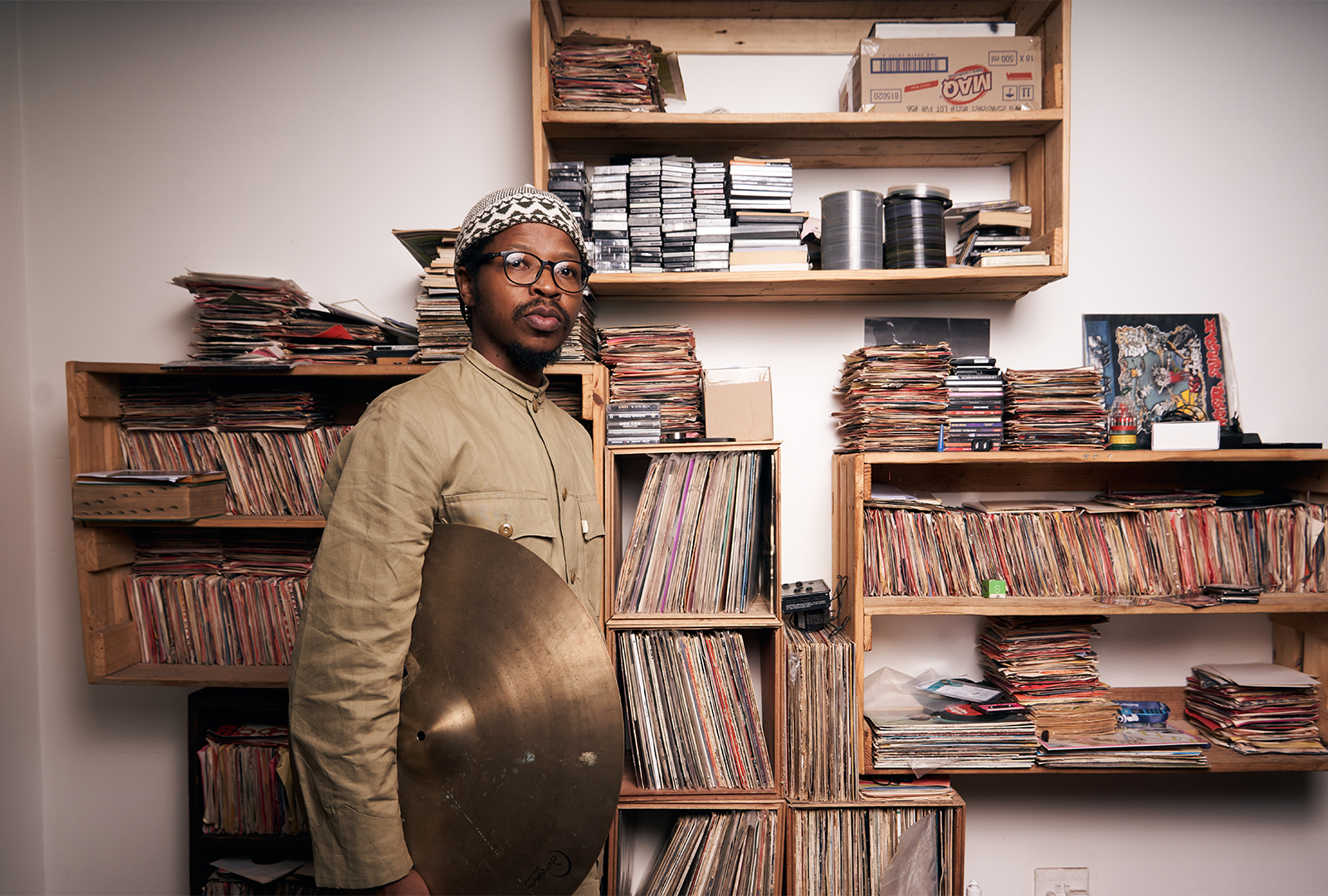 *Update: the full 'Group Theory: Black Music' album is out now:
Ever since his debut album 'Project Elo' in 2014, Tumi Mogorosi has built a reputation of being one of the most captivating young creatives in the South African scene, collaborating with Shabaka & the Ancestors along the way.
This July, the Johannesburg-based artist, jazz percussionist, and thinker will release his new statement 'Group Theory: Black Music' (via Mushroom Hour Half Hour / New Soil), which he will also perform live at Le Guess Who? 2022.
Anchored in the transnational tradition of Great Black Music, Mogorosi collaborated with an instrumental group and a nine-person choir. As you can hear on first single 'The Fall', the results are a grand and overwhelming sound that will make you return for multiple listens. Tune in below.
"Standing in the lineage of South African greats such as Louis Moholo-Moholo, Makaya Ntshoko and Ayanda Sikade, Mogorosi is one of the foremost drummers working anywhere in the world, with a flexible, powerful style that brings a distinctive South African inflection to the polyrhythmic tradition of Elvin Jones, Max Roach and Art Blakey."
Tumi Mogorosi presents 'Group Theory - Black Music' live at Le Guess Who? 2022 on Sunday, 13 November 2022. Also performing at the festival are a.o. Abdullah Ibrahim, Asher Gamedze, Jeff Parker, Moor Mother & billy woods performing 'BRASS', and many more.