Sarah Davachi releases piano-led album 'Pale Bloom'
Tuesday Jun 4th 2019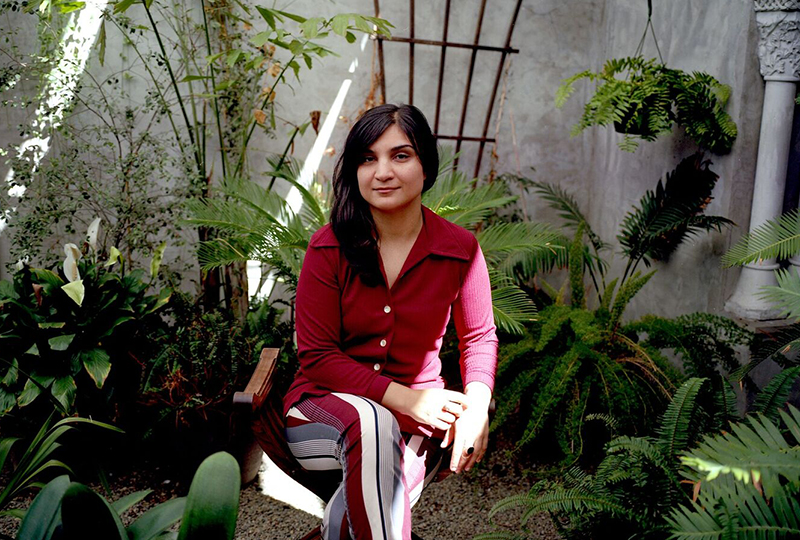 Canadian-born, LA-based sonic adventurer Sarah Davachi has uses both acoustic instrumentation and electronics to create dreamlike ambient compositions. After a series of albums delving into all kinds of instruments, from pipe and reed organs to analog synthesizer, she has now released her new, piano-led album 'Pale Bloom', with which she returns to the first instrument she learned to play in her youth.
'Pale Bloom' is comprised of two sides and displays both Davachi's latent Romanticism and her affinity with avant-garde composers La Monte Young and Eliane Radigue. You can stream the full album below.
"In Pale Bloom, Davachi reconnects to the piano on a spiritual level, releasing whispers and wishes of delicacy and delight into the ether (...) On Pale Bloom, Davachi returns to her hometown without luggage and pays a heartfelt homage to the revered teacher who enlightened her. She doesn't do it with an ambitious postmodern masterpiece nor a grand symphonic tribute, but alone on the vast emptiness of the stage. Just a soul and a piano." -
The Quietus
Sarah Davachi's return to Le Guess Who? in 2019 is curated by Jenny Hval, and will be a special performance with church organ and electronics. Also performing at the festival are Nivhek (Grouper's Liz Harris), Robert Aiki Aubrey Lowe, Felicia Atkinson, Jenny Hval's The Practice of Love, Asha Puthli, Mary Lattimore, Michele Marcure, Rabih Beaini, and many more.