Read via The Quietus: which records would Phil Elverum seek out at the Mega Record & CD Fair?
Thursday Jul 1st 2021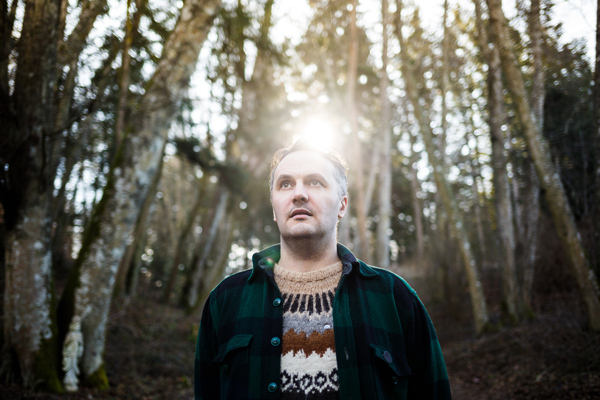 We're very excited that this year, Le Guess Who? will coincide again (for the first time since 2018) with the Mega Record & CD Fair (November 13 & 14 in Utrecht), which is Europe's biggest record fair.
As a preview for both the festival as well as the fair, we're collaborating with The Quietus on a new series where we ask our artists which records they would go crate-digging for at the Mega Record & CD Fair, which record they've been listening to the most over the last year, and more.
The second preview of the series features festival curator Phil Elverum (The Microphones/Mount Eerie) who discusses Eric's Trip, Estonian educational singles, the Imperial Court Music of Japan, and which black metal album he's been loving lately.
Read the full article here and listen to 'Microphones in 2020' below; the album he will perform live at Le Guess Who? 2021 together with guitarist Jay Blackinton:
"I've loved Eric's Trip for decades and this first 7" is the one missing from my collection. They are my favorite band and still sound amazing to me, a beautiful balance of raw insane haunted fuzz/feedback and also beauty and intimacy" -
Phil Elverum
Phil Elverum is one of the curators for Le Guess Who? 2021, together with John Dwyer (Osees), Matana Roberts, Lucrecia Dalt, and Midori Takada. Also performing at the festival are Alabaster dePlume, Arooj Aftab, Brigid Dawson & Sunwatchers, Gebroeders Dieleman van Eeckhout, Lori Goldston, and many more.