Read via The Quietus: which records would Jean-Hervé Peron (Faust) seek out at the Mega Record & CD Fair?
Thursday Jul 29th 2021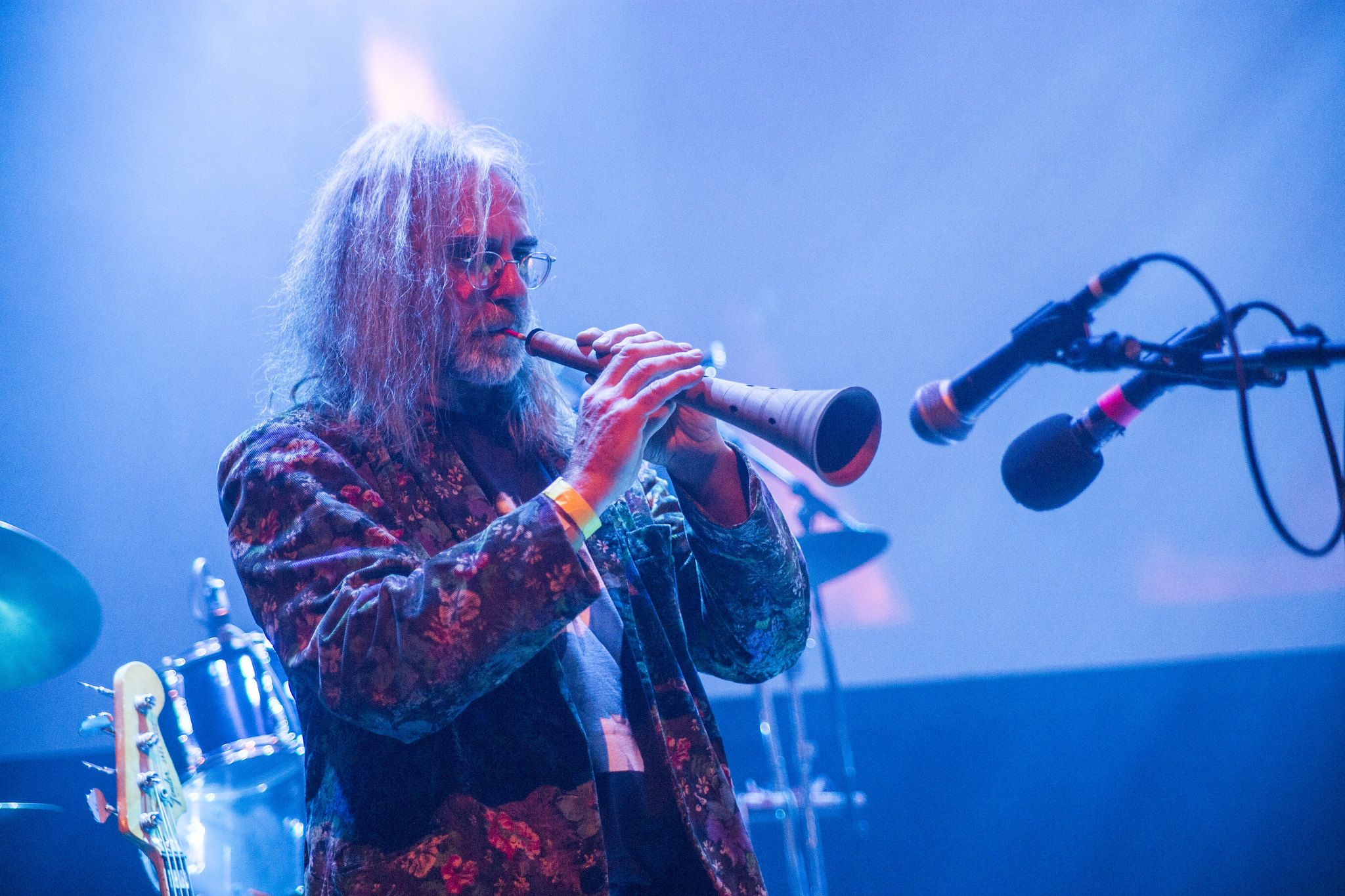 We're very excited that this year, Le Guess Who? will coincide again (for the first time since 2018) with the Mega Record & CD Fair (November 13 & 14 in Utrecht), which is Europe's biggest record fair.
As a preview for both the festival as well as the fair, we're collaborating with The Quietus on a new series where we ask our artists which records they would go crate-digging for at the Mega Record & CD Fair, which record they've been listening to the most over the last year, and more.
The 4th preview of the series features Faust's Jean-Hervé Peron who discusses Faust recordings from 1971- 1974 and 'ribs' records, made in Russia under Stalin's regime, when all raw material was confiscated for military purposes, and when vinyl lovers produced records on discarded X-ray films.
Read the full article here and watch Julian Brimmers in conversation with Jean-Hervé about the origins of the group, the legacy of their cult album 'IV', and the joy of cement mixers:
"Even when they knew their lives were at risk, the people continued to print and distribute such records. In our western civilisation, the only risk you encounter when being "artistically revolutionary" is being ignored or classified as ridiculous... mais le ridicule n'a jamais tué personne." -
Jean-Hervé Peron
This year, Le Guess Who? will present Faust IV Live! at the festival as part of John Dwyer (OSEES)'s curation. Also performing at the festival are Black Country, New Road,The Microphones, OSEES, William Basinski performing Lamentations, Bent Arcana, and many more.
Photography: Erik Luyten