Read via The Quietus: which records would Ghalia Benali seek out at the Mega Record & CD Fair?
Sunday Sep 19th 2021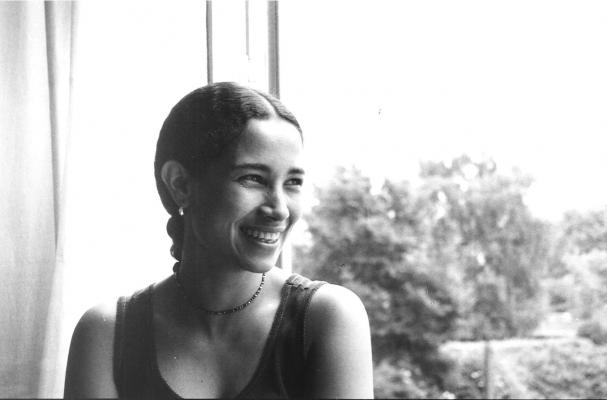 We're very excited that this year, Le Guess Who? will coincide again (for the first time since 2018) with the Mega Record & CD Fair (November 13 & 14 in Utrecht), which is Europe's biggest record fair.
As a preview for both the festival as well as the fair, we're collaborating with The Quietus on a new series where we ask our artists which records they would go crate-digging for at the Mega Record & CD Fair, which record they've been listening to the most over the last year, and more.
The 11th preview of the series features Tunisian-Belgian artist Ghalia Benali, who discusses Belgian contemporary jazz outfit Mik Mäâk, 'Call To Prayer', for which she collaborated with gambist Romina Lischka, and if she were only allowed to keep one record by Oum Kalthoum, which one it would be. Read the full article here and watch the video for 'Call To Prayer' below.
"For the child I was, Oum Kalthoum was the voice of God, as we couldn't tell if she was a woman or a man. Her voice was touching the soul, not only the ears, and not only Arab speaking audiences. So, for me, the combination of her voice and the Sufi words of Al Khayam is not only a call to prayer but a prayer itself." -
Ghalia Benali
Ghalia Benali will perform 'Hadret Ishq' at Le Guess Who? 2021. Other artists performing at the festival are a.o. Mazaher, Siti Muharam, Arooj Aftab, Alabaster dePlume, Lori Goldston, Lucinda Chua, Ana Roxanne, and many more.