Read: The Quietus interviews DJ Haram about Philadelphia and her link with Moor Mother
Thursday Jun 28th 2018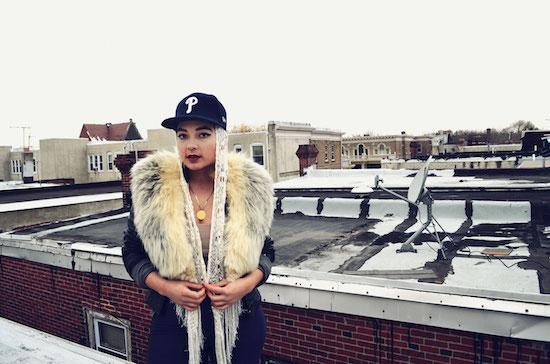 One-half of Philly duo 700 Bliss and member of the Discwoman collective DJ Haram speaks to The Quietus about the scene in her base of Philadelphia, linking up with Moor Mother and the Discwoman collective. Read the full interview here, and listen to DJ Haram's latest 'Crisis Mix' below.
"The scene in Philly is lit. There are so many artists who excel and are comparable to the best in the world, as far as dance music, hip-hop, hardcore, noise. Unfortunately, the cultural and artistic capital that exists in Philly isn't reflected by the capital and spaces that we have access to. There are very few venues that are open to underground artists. There's this trend in the DJ and dance party scene where it's like, "We're only playing Migos tonight." Those are fun and stuff, but they're eliminating the role of the DJ, the role of a curator, and just making it more about consuming the mainstream culture - not caring about the intention and art that goes into selecting for a dancefloor." - DJ Haram
DJ Haram's performance at Le Guess Who? 2018 is curated by Moor Mother. This curated program also features a.o. Islam Chipsy & EEK, Art Ensemble of Chicago, Irreversible Entanglements feat. Pat Thomas, Pan Daijing presents: 'Fist Piece', Maria Chavez, Maja S. K. Ratkje, Emel Mathlouthi, and many more.