Read Bant Mag.'s track by track interview with Black Country, New Road
Thursday Apr 1st 2021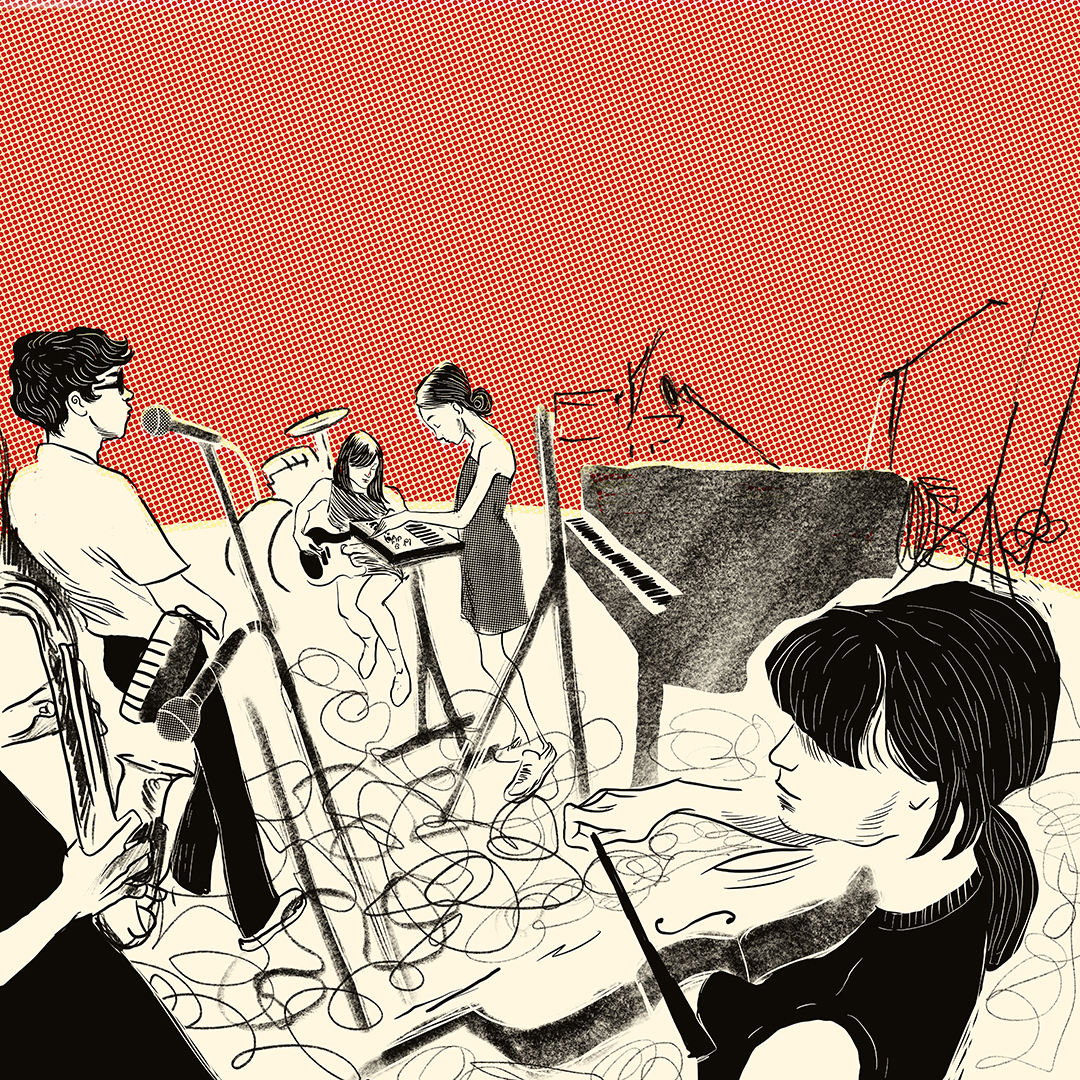 Even with just limited material out, the enigmatic Black Country, New Road became a steadfast live sensation with their mixture of post-punk, ashen Slint-like minimalism and pastoral dark folk leanings.
Ahead of their performance at Le Guess Who? 2021, Turkey's Bant Mag. did a track by track interview with the British band about the release of their mind blowing debut 'For the first time' via Ninja Tune. Band members Lewis Ewans and Isaac Wood answered their questions inspired by the tracks on record. Read the full article here, which also includes six illustrations by Sadi Güran.
"Arthur Russel is clearly one of the most beautiful people ever to have lived. On world of echo not a lot of lyrics are decipherable although apparently they have hand written lyrics for some of the songs at the New York public library. He sings about childhood a lot on other records, and a lot about the water, he was obsessed with the Hudson. Track X is about a childhood story too! A lot of stuff happens then that you don't get the chance to think about at the time" -
Isaac Wood
Black Country, New Road will perform live at Le Guess Who? 2021, together with a.o. Alabaster dePlume, Pink Siifu, Kiko Dinucci, John Dwyer, SPAZA, Ronald Langestraat & Tim Koh, and many more.