Read: A side-by-side interview with Perfume Genius & Mary Margaret O'Hara, backstage at LGW17
Wednesday Jan 24th 2018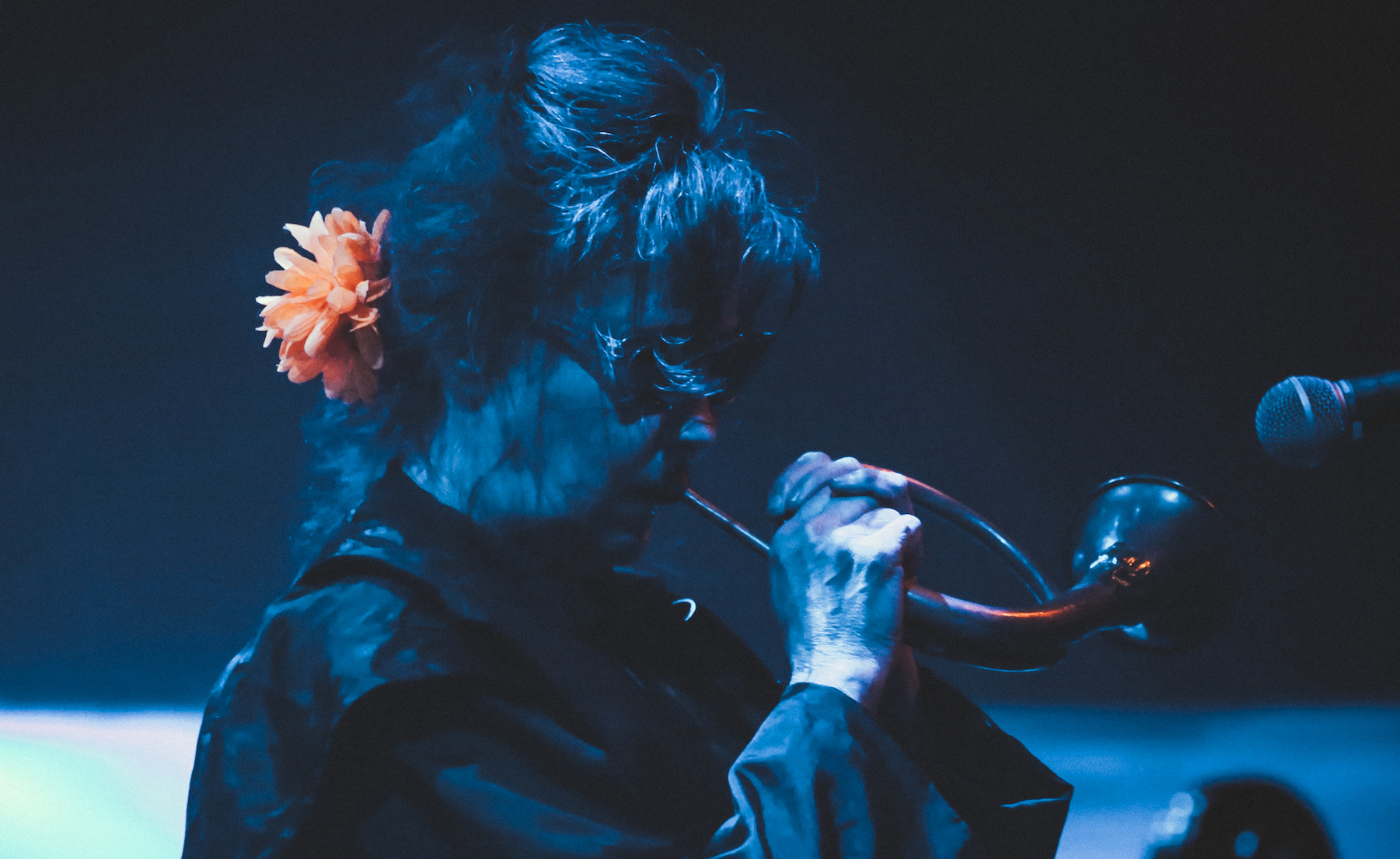 During Le Guess Who? 2017, Perfume Genius and Mary Margaret O'Hara met backstage for a side-by-side interview. Mike Hadreas invited the Canadian cult hero to Utrecht as part of his curated program, and Laura Snapes talked to them about "power, expression, the merits of gibberish, the urge to create and translate those creations to a wider audience and how close-minded perceptions have affected their work and self-image."
You can now read the full conversation over at NPR Music, as part of their Turning the Tables series.
"REM's Michael Stipe called her "one of the most powerful singers I've ever heard" and "a national treasure" on separate occasions. Nick Cave, the Dirty Three and Rickie Lee Jones professed their fandom. Fellow Canadian Neko Case had O'Hara lend background vocals to "Ghost Wiring" from her 2002 album, Blacklisted. Twelve years earlier, Morrissey had hired her to wail on his solo single, "November Spawned a Monster."
Listen to Mary Margaret O'Hara's performance at Le Guess Who? 2017:
"O'Hara: You're just so wild and great and exciting. But I didn't know that you were curating this. [Festival founder] Bob van Heur emailed me about doing it. I do free improv a lot, and I'd just done this show in Montreal. It's really just sound, not words or anything. [When] I looked [Le Guess Who] up, I was like: Whoa, this is definitely something that you can do free improv at."
Watch our video portrait of Perfume Genius, where Mike Hadreas also discusses his curated program and Mary Margaret O'Hara: