Re-watch Farida Mohammed Ali perform on Vrije Geluiden TV
Tuesday Oct 31st 2017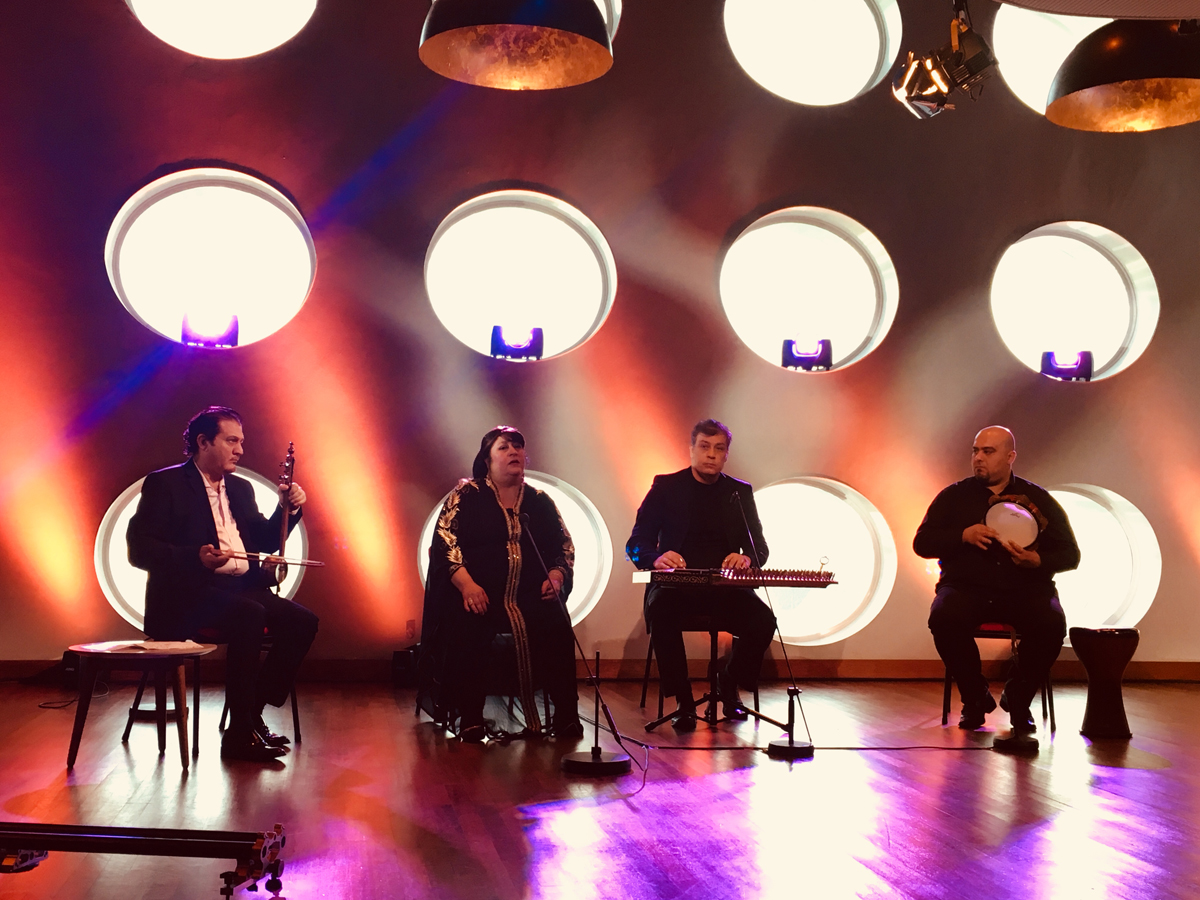 Last weekend, Farida Mohammed Ali performed on Dutch national television during Vrije Geluiden. The Iraqi singer is dubbed 'The Mother of All Maqam', as she's a master in 'Maqam al Iraqi': a form of maqam rooted in the very beginnings of civilization, emphasizing and encouraging more free-form singing. The discipline is normally completely dominated by men.
"I was fortunate to be born in the southern Iraqi town of Karbala, where attitudes towards women were a little more tolerant. Even so, for a woman to sing maqam is most unusual, because it is more than simply music: it is bound up with culture, food, spiritualism. It is a way of life."
Having Fled Iraq, Farida now resides in Utrecht, where she works to promote and preserve Iraqi classical music and the maqam culture, which has been been included in UNESCO's Oral and Intangible Heritage of Humanity.
Farida Mohammed Ali - Maqam Dasht:
Farida Mohammed Ali - Maqam Shariqi Rast:
Farida & The Iraqi Maqam Ensemble perform at Le Guess Who? 2017 on Saturday, 11 November in the stunning setting of the Jacobikerk. The performance is curated by Jerusalem In My Heart. Also performing that same day are a.o. Pharoah Sanders, Les Amazones d'Afrique, Mario Batkovic, ICP Orchestra, The Como Mamas, and many more.