Psych/kraut mystics Moon Duo share new single 'Eternal Shore' from upcoming album 'Stars Are The Light'
Wednesday Sep 11th 2019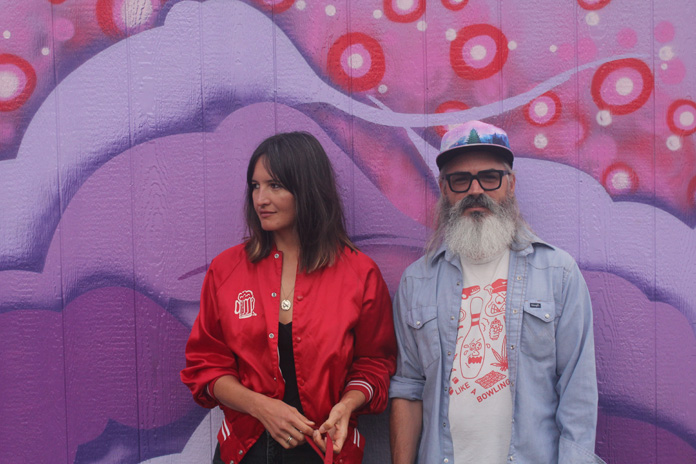 Oregon psych/kraut mystics and Le Guess Who? 2019 curators Moon Duo have risen up as one of the most intoxicating live acts of this decade, embracing everything from 80's disco, occult literature, electronic music and film soundtracks, armed with a mountain of effect pedals, shreds of reverberations, hallucinating guitars and buzzing organs.
The group are set to release their new album 'Stars Are The Light' on 27 September via Sacred Bones. Taking disco as its groove-oriented departure point, the album shimmers with elements of '70s funk and '90s rave. Now, Moon Duo release new single, the astral and meditative 'Eternal Shore'. Ripley Johnson about the song: "We were experimenting with a lot of different rhythms, and this one is in 5/8 time, which is a real departure for us. It moves us further away from the classic motorik beat. And it's special because it's the first song on which Sanae wrote the lyrics and sings lead." Listen below.
"We have changed, the nature of our collaboration has changed, the world has changed, and we wanted the new music to reflect that." - Sanae Yamada
Moon Duo will perform at Le Guess Who? 2019 on Saturday, 9 November. For their curation at the festival, they invite a.o. Holly Herndon, Nivhek (Grouper's Liz Harris), Sonic Boom, Michele Mercure, Träd, Gräs och Stenar (Träden), Sudan Archives, TENGGER, Idris Ackamoor & The Pyramids, Mary Lattimore, and many more.