Prana Crafter announces new split-LP 'Symbiose'; stream 'Jagged Mountain Melts at Dawn (part I)'
Friday Jun 7th 2019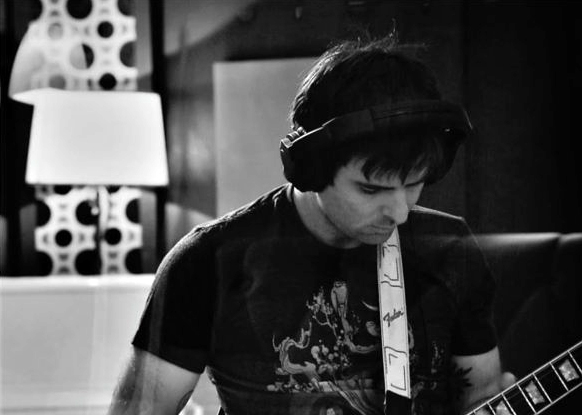 From eerie detuned piano atmospherics to smouldering avant-blues licks, Prana Crafter's sonic spells are enveloped by a dense and rugged charm. Following the release of 2018's 'Bodhi Cheetah's Choice', hailed by Aquarium Drunkard as "an alchemist of dark voodoo boogie that is entrancing and hypnotic", Prana Crafter now announces 'Symbiose', new split-LP in collaboration with Tarotplane.
The album will be released on 16 August; stream an excerpt from Prana Crafter's side-long track 'Jagged Mountain Melts at Dawn' below:
"Like Popol Vuh and Ash Ra Tempel, Symbiose sinks its roots into the liminal landscape of the listeners neuro-hemispheres, creeping like black-light illuminated mycelium, passing through subterranean pathways of inner experience, emotion, and vision. According to the artists, the two tracks that make up Symbiose were composed independently but with the intentional goal of presenting a unified, comprehensive, work of modern kosmiche that offers the listener a unique journey on each side of the record."
Prana Crafter will perform at Le Guess Who? 2019 on Friday, 8 November, as part of the curated program by Moon Duo. Also performing as part of this curation are a.o. Nivhek (Grouper's Liz Harris), Sonic Boom, Michele Mercure, Träd, Gräs och Stenar (Träden), Idris Ackamoor & The Pyramids, Mary Lattimore, and Moon Duo themselves.