Phil Elverum's The Microphones announce 'Foghorn Tape' LP featuring "100% background noise"
Wednesday Mar 3rd 2021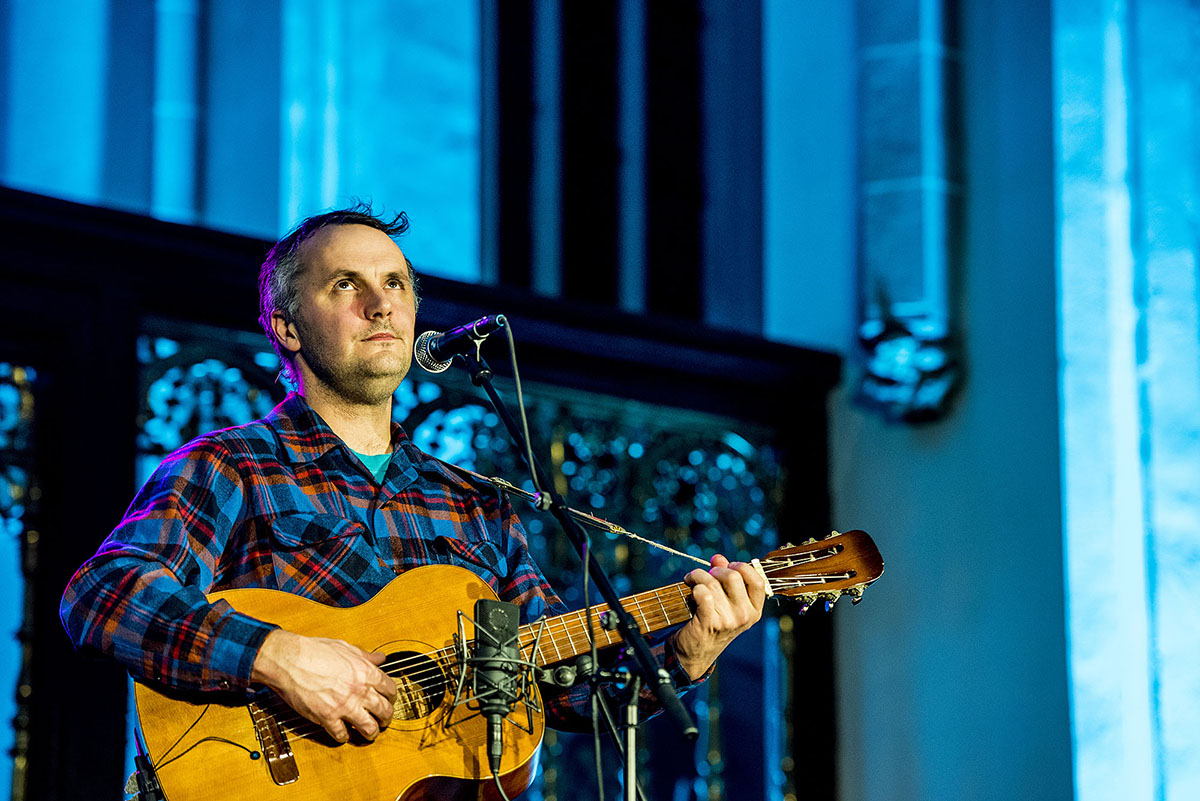 Following his impressive 'Microphones in 2020' LP last year, Phil Elverum has announced the next release under his moniker of The Microphones, entitled 'Foghorn Tape'. In Phil's own words: "Literally just the noisy fuzzed out tape loop of a "fog horn" (actually a distant pitch-bent bass) that plays through-out the background of "the Glow pt. 2" and other Microphones musics. Ambient noise. Blank ocean."
'Foghorn Tape' is released on Friday, 5 March and will solely be available as a limited edition (999 copies) LP on clear vinyl. Order your copy here.
"Elverum's art has always tackled complex trains of thought. The Microphones' music tended to do so on a cosmic scale, gazing out at the natural world for meaning" -
Pitchfork
Listen to (after), Mount Eerie's live album recorded at Le Guess Who? 2017 below:
Phil Elverum is one of the curators for Le Guess Who? 2021, together with John Dwyer (Osees), Matana Roberts, Midori Takada, and Lucrecia Dalt. All curators will perform at the festival; their curated programs will be announced later.
Photography: Mount Eerie live at LGW17, by Tim van Veen