Niger's desert blues group Etran de L'Aïr announce new album 'Agadez'; listen to 'Adounia'
Friday Nov 5th 2021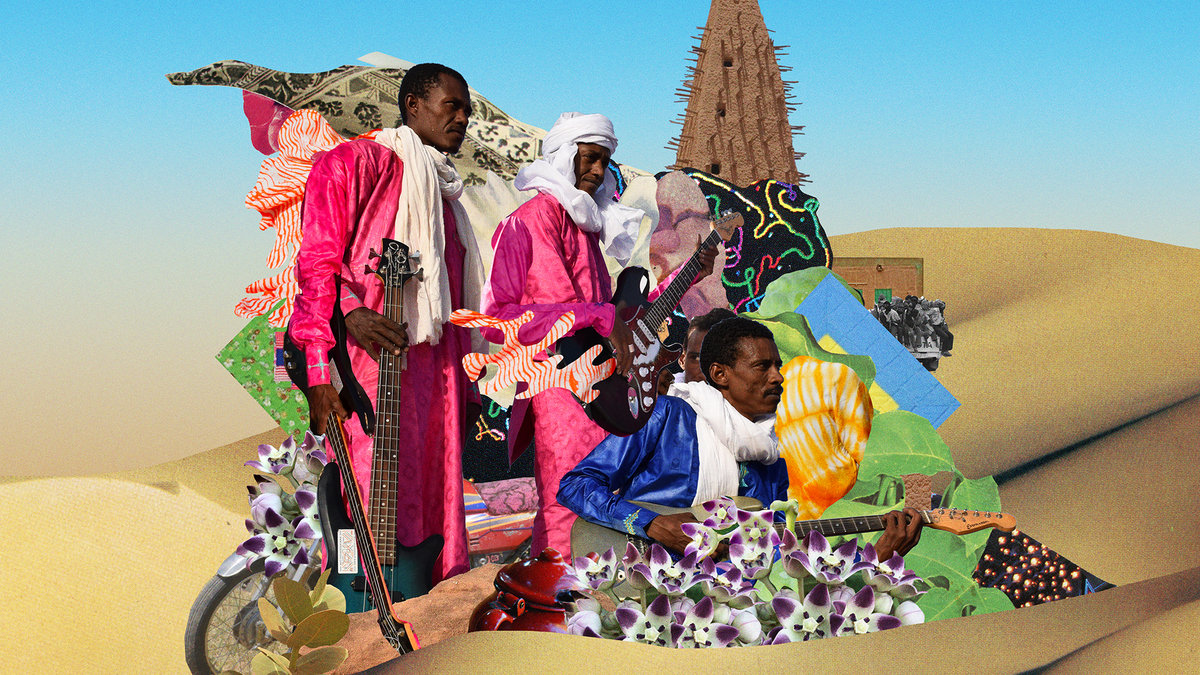 Etran de L'Aïr, the best of Saharan rock, has been in the game for 25 years. They're well-known for their hypnotic sound and sun-bleached melodies. This family band of brothers and cousins shared a common ancestry; in the shadow of the grand mosque, Etran's members are all the sons of nomadic families who settled in Agadez's small neighborhood, Abalane, in the 1970s.
Moussa "Abindi" Ibra, the band's leader, founded the group when he was only 9 years old in 1995. Over the next several decades, Etran gathered various musical instruments to form their band, and they enchanted their audience by performing everywhere, for everyone. "It was difficult. We would walk to gigs by foot, lugging all our equipment, carrying a small PA and guitars on our backs, 25 kilometers into the bush, to play for free…there's nowhere in Agadez we haven't played." Said Abindi.
In February, Etran de L'Aïr will release their new album 'Agadez', on which the group allude to the exuberant energy of Agadez parties. The album was recorded on the road with a mobile studio, staying true to the band's roots. The album's messages are also reminiscent of their home. The album explores the nomads' predicament and journey across the desert to Europe. The juxtaposition of the serious messages and the dynamic music reminds us that music can both spread a message and light up a celebration. A sneak-peek of 'Agadez' can be heard below:
"Their music is rooted in celebration, and invokes the exuberance of an Agadez wedding, with an overwhelming abundance of guitars, as simultaneous solos playfully pass over one another with a restrained precision, forceful yet never overindulgent." —
Bandcamp
Etran de L'Aïr perform live at Le Guess Who? as part of the Hidden Musics project. Also performing at the festival are a.o Arooj Aftab, Siti Muharam, Mazaher, Alogte Oho & His Sounds of Joy, and many more.