Meet Spirit Fest: members of The Notwist and Tenniscoats offer delightful moments of nostalgia
Tuesday Jul 20th 2021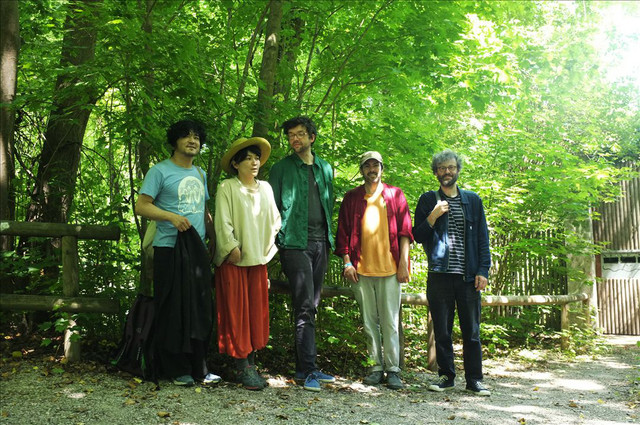 Spirit Fest is an international dream collective of musicians spread across England, Germany, and Japan. The quintet is formed by Saya and Ueno, aka Tenniscoats; Markus Acher, best known as singer of The Notwist; Mat Fowler, who plays with Jam Money and Bons; and Cico Beck, who's making music with Joasinho, Aloa Input, and The Notwist.
Formed by different geographical musical paths, Spirit Fest released their latest album 'Mirage Mirage' last year on which soothing musical particularities and vocal layers are combined to offer us to delightful moments of musical nostalgia. In the group's own words: "the overarching mood of Spirit Fest is one of lightness and joy, of experiment and pure pop pleasure."
Watch the video for 'Zenbu Honto (Every Thing is Everything)', and listen to 'Mirage Mirage' in full below.
"This record is a lot about relationships, from different perspectives, about wondrous things that happen to everybody sometimes, about shared experiences (like the snow falling on everyone). I think of summer when I listen to it, because we recorded in summer, but more like a long sleepless summer night with lots of talking and music… A psychedelic feeling" -
Markus Acher
Spirit Fest perform live at Le Guess Who? 2021, together with a.o. the Microphones, Faust IV Live!, Black Country, New Road, Alabaster dePlume, Kiko Dinucci, Brigid Dawson & Sunwatchers, Bohren & Der Club of Gore, and many more.