Meet avant-garde guitarist/composer Patrick Higgins, live with Netherlands Chamber Orchestra at LGW17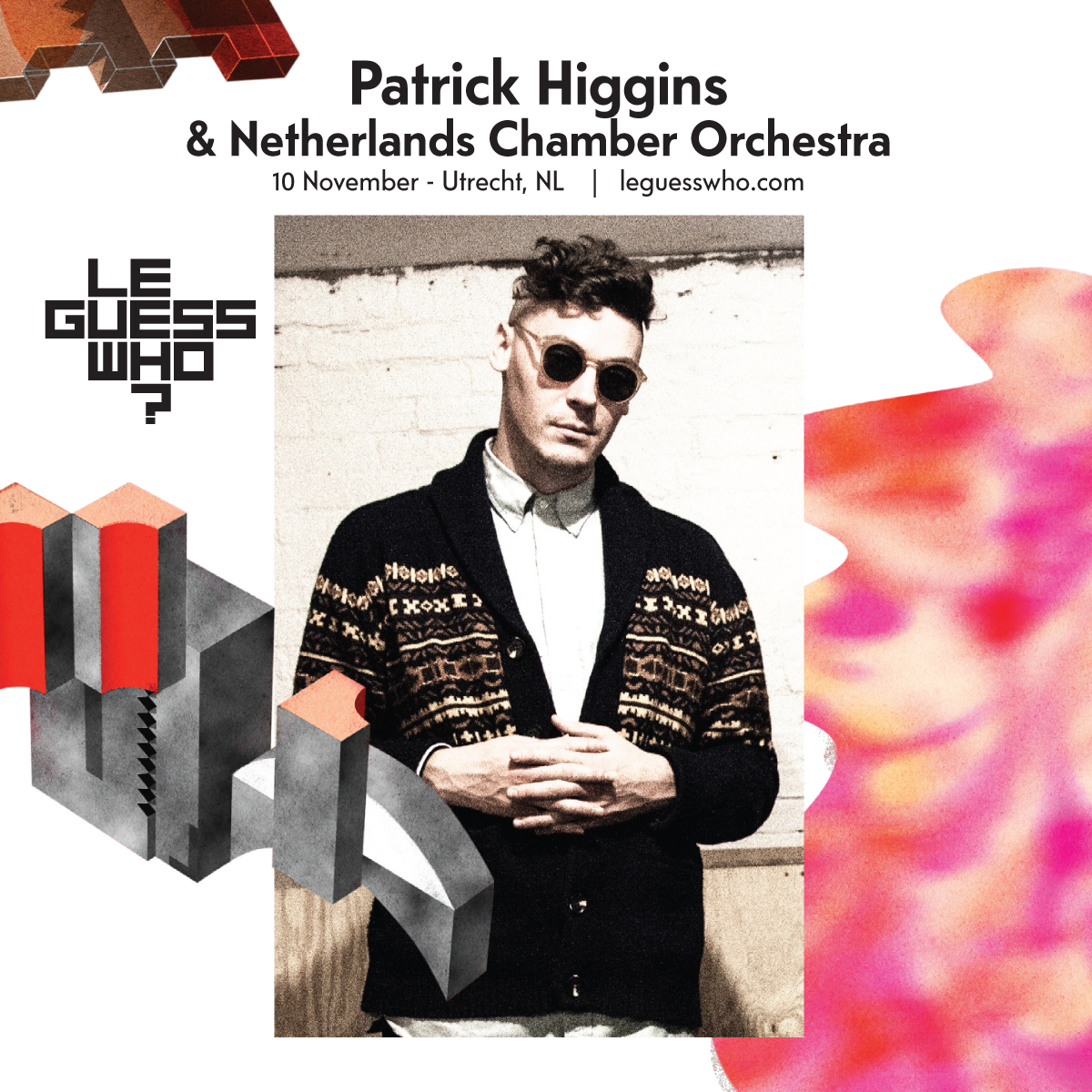 Patrick Higgins may be best known as guitarist for the noise-rock band Zs, which New York Times called "one of the strongest avant-garde bands of New York", but his solo work is just as striking. From making film scores, reimagining Bach, to writing his own classical compositions, Higgins has done it all. At Le Guess Who?, he will share the stage with the string ensemble of Netherlands Chamber Orchestra, performing Carlo Gesualdo's 'Tenebrae Responsories for Holy Saturday' and his own composition 'Hyperborea no. 1'.
"The Gesualdo pieces are works of profound of atonement, confession, redemption, and regret. By setting these pieces for instruments, effectively removing the textual and vocal content, the emotional contours of the work are changed, freed up, and more associative" – Patrick Higgins
Watch a vocal performance of Gesualdo's Tenebrae factae in the medieval Lady Chapel of Ely Cathedral:
The deeply religious 'Responsories' tells the story of Christ's suffering, presented in disruptive dissonant tones. The piece was written in the beginning of the 17th century by Carlo Gesualdo (1566-1613), an Italian composer and nobleman from the late Renaissance. Gesualdo was a very controversial person in his time. Some locals even believed he was a victim of demonic possession, as he is said to have been engaged in acts of cannibalism and murdering of his wife and her lover when he caught the two together.
But his work as a composer also make him a visionary, as his compositions were far ahead of their time: his way of using harmony had no equal until Richard Wagner three hundred years later. Gesualdo was also a big influence on avant-gardist composer Igor Stravinsky, leading to him rewriting and finishing some of Gesualdo's unfinished compositions.
"I hope my little homage to Gesualdo and my own interest in that great musician will help excite the cupidity of other Gesualdines to the search for his lost work: the trio for the three famous ladies of Ferrara; the arias mentioned in Fontanelli's letters; and, above all, the six-part madrigals" –
Igor Stravinsky
Watch Patrick Higgins perform with Mivos Quartet for Issue Project Room:
The second part of the program features the European première of Hyperborea No. 1 for string ensemble and live electronics. It is a slow and harrowing engagement with the concept of North, the disappearing ends of the Earth, and the emotional and psychic effect of impending climate collapse. In this piece, Higgins brings together the cruelty as well as the beauty of nature and climate. The composition displays tremendous atonality, in the spirit of the innovative György Ligeti.
Both performances will feature immersive set design and projection lighting from visual artist Elizabeth Jaeger. Jaeger is famous for her abstract yet expressive sculptures. She will create an art installation custom built for Higgins' music, creating a unique set-up.
"While it is not didactic or program music, the pairing of these two works should provide a very effective and moving and suggestive experience for contemporary audiences, very challenging, but very beautiful and humane" – Patrick Higgins