Listen to Sudan Archives' debut album 'Athena'
Thursday Oct 31st 2019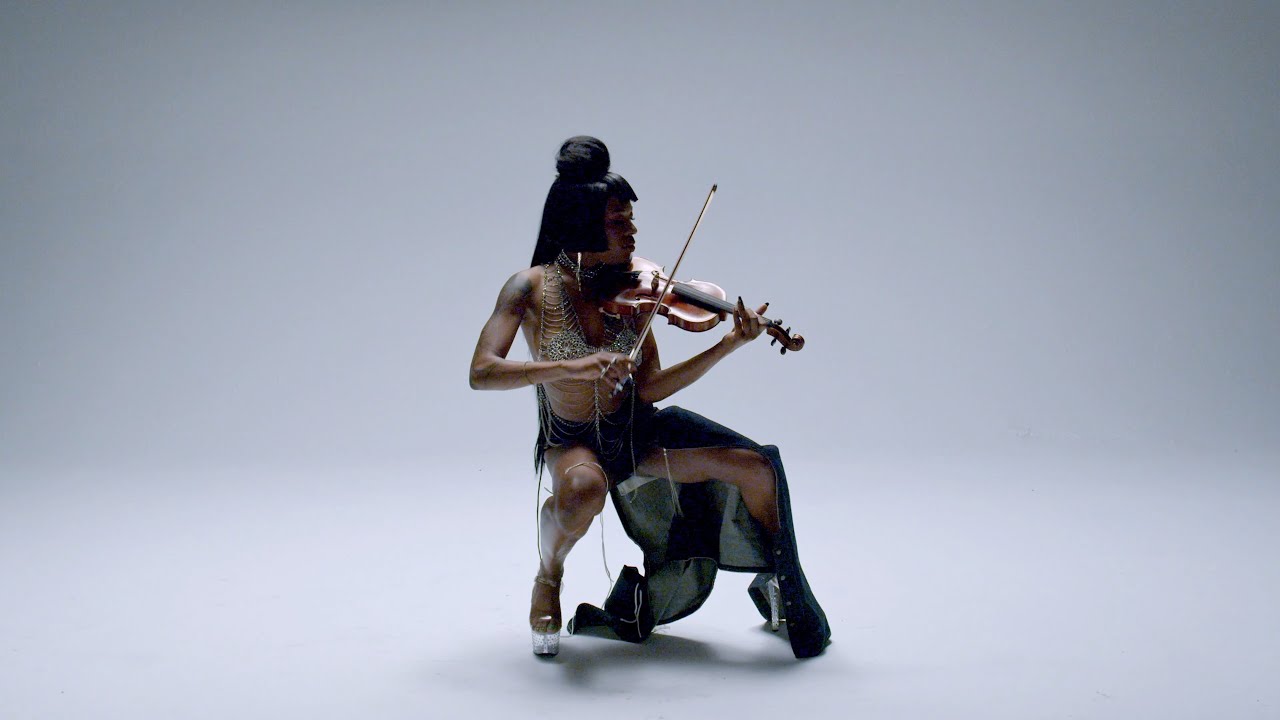 Today, violinist and vocalist Sudan Archives (Brittney Parks) releases her debut album 'Athena' via Stones Throw. The album is filled with deeply textured tracks that feel contemporary, groovy and powerful at the same time.
Parks started to play violin at a young age, which she learned by playing in her local church choir. After she graduated, Sudan spent her time watching YouTube videos about West African folk music and started to experiment with a digital loop station and effect pedals. In 2016, she got her first big recognition with 'Queen Kunta', her solo arrangement of Kendrick Lamar's King Kunta. Utilizing loops, vocals, and effects, Sudan Archives created a unique and refreshing sound that she has honed across two EP's. Sudan Archives' first full-length release is her boldest statement yet. Listen to Athena in full below.
In 2017, Sudan Archives made her European live debut at Le Guess Who?. Leading up to the show, we met up with her in Los Angeles to discuss how she started playing violin, African string music vs Western classical music, and the life-changing experience of going to Africa to teach kids how to make music. Watch our video portrait below.
"A triumphant album, filled with deeply textured soundscapes that feel both contemporary and futuristic." -
Clash
Sudan Archives performs at Le Guess Who? 2019 on Saturday, 9 November, as part of Moon Duo's curation. Also performing at the festival are a.o. Holly Herndon, Ayalew Mesfin & Debo Band, Asha Puthli, Jenny Hval, Yves Jarvis, Doug Hream Blunt, La Bruja de Texcoco, Nídia, OSHUN, Mala, ZONAL feat. Moor Mother & Nazamba, Lafawndah, and many more.