Listen to Gruff Rhys's new album 'Pang!' in full
Friday Sep 13th 2019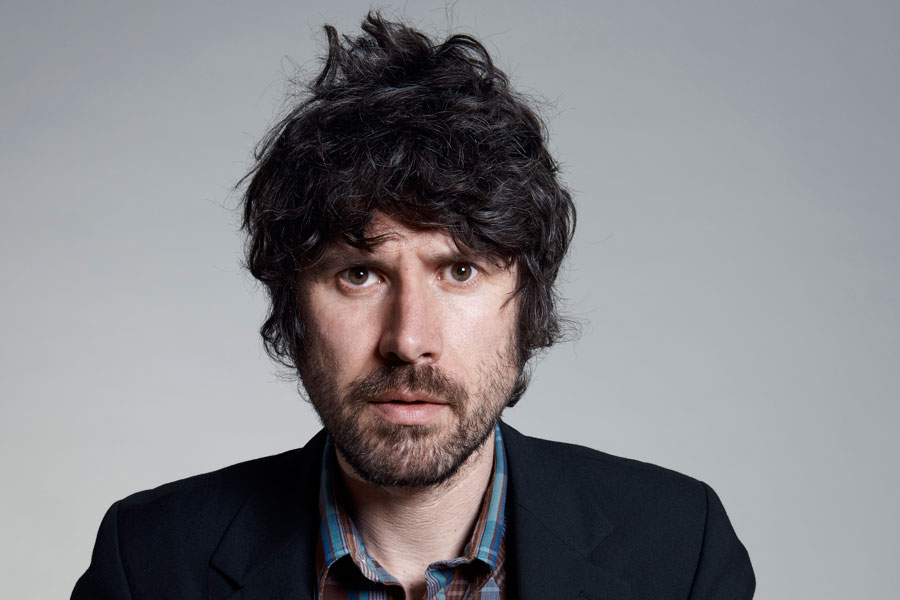 Best-known as spearhead of post-alternative band Super Furry Animals, Gruff Rhys has a long history in British rock. The Welsh artist is rightly considered one of the UK's most unique and creative songwriting talents. Now, Rhyss releases his new album 'Pang!', the sixth record under his own name, for which he assembled a global crew of musicians.
An album sang entirely in Welsh, with flares of African rhythms and American expressions, 'Pang!' got its start with Damon Albarn's Africa Express and was produced and mixed by the South African electronic artist Muzi. It was developed unexpectedly over 18 months and has become a reconstructed album, where it's all about embracing the future. Listen to 'Pang' in full below.
"It all amounts to a record that, while ostensibly a work of outsider art – after all, nothing here is ever going to bother the charts – is beautifully approachable, brimming with an undeniable affection for its influences, contributors, construction, and, most appealingly, it's intended audience." -
Loud and Quiet
Gruff Rhys performs at Le Guess Who? on Thursday, 7 November. Also performing at the festival are a.o. Deerhunter, Cate Le Bon, The Raincoats, Ustad Saami, Jenny Hval, Dur-Dur Band, Nivhek, Moon Duo, Girl Band, Doug Hream Blunt, Föllakzoid, Träd, Gräs och Stenar (Träden), and many more.