Listen to Den Sorte Skole's Mixtape for Le Guess Who? 2017
Friday Oct 27th 2017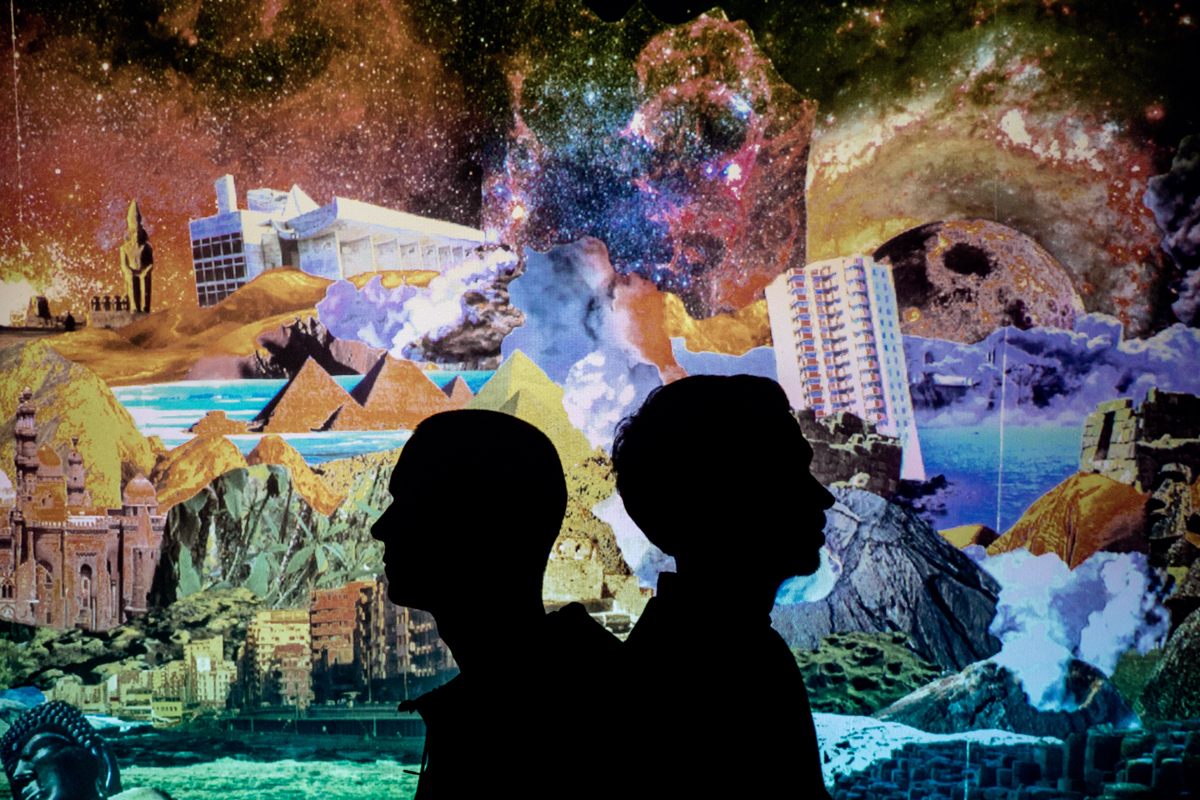 Denmark's Den Sorte Skole create magical, musical storytelling across time and space. For Le Guess Who? 2017, the duo have put together a special mixtape with artists performing at the festival. Listen below. In their own words:
"Le Guess Who is like this endless sea of different music, sounds and inspirational expressions. We could only capture a glimpse of this on a mixtape, but tried to bring together everything from the beauty to the weird and the ugly. After listening though material from almost everyone playing at this years festival, we are looking crazy much forward to coming over for both our own and all the other concerts."
Den Sorte Skole perform at Le Guess Who? 2017 on Thursday, 9 November. Also performing at the festival are a.o. James Holden, Shabazz Palaces, Kelly Lee Owens, Ibaaku, Hieroglyphic Being, The Bug vs Dylan Carlson of Earth, Nadah El Shazly, Essaie pas, Yves Tumor, and many more.
Tracklist (in order of appearance):
Dedekind Cut - Maxine
Black Lips - Interlude: Got Me All Alone
Pharmakon - Primitive Struggle
Prurient - Cocaine Daughter
Rabit & Dedekind Cut - R&D-i
Den Sorte Skole - Beacon
Perfume Genius - Die 4 You
The Bug Vs Earth - Agoraphobia
XAM Duo - Ashtanga
Jane Weaver - The Architect
James Holden - Self-Playing Schmaltz
Shabaka Hutchings - The Observed
Alice Coltrane (w.Pharoah Sanders) - Something About John Coltrane
Gonjasufi - Maniac Depressant (Perera Elsewhere Remix)
Aldous Harding - Blend
Sun Ra - The Lady With The Golden Stockings (a.k.a. The Golden Lady)
Grouper - Vanishing point
Ben Frost - A Single Hellfire Missile Costs $100,000
The Mystery Of Bulgarian Voices Choir - Second song on the road
Shabazz Palaces - Effeminence
Alice Coltrane - Er Ra
Sevdaliza - Hero
Sudan Archives - Come Meh Way
Jane Weaver - Argent
Ben Frost - All That You Love Will Be Eviscerated
Nobody - Tori Oshi (feat. Prefuse 73)
Jenny Hval - Ritual Awakening
tUnE-yArDs - Wooly Wolly Gong
Jerusalem in My Heart - Lau Ridyou Bil Hijaz
Yves Tumor - Serpent II
Muddersten - Stjerneskjerm
Moor Mother - By The Light
Pharmakon - Bang Bang
Suuns - 2020
Metz - Caterpillar
Patrick Higgins - I Wish You Were A Girl
Mario Batkovic - Sommium
XAM Duo - Pine Barrens
Sarah Davachi - For Strings
Liu Fang - Chanting Of The Tiema
Kevin Morby - City Music
Avey Tare - Boat Race