Listen to Ami Dang's folkloric & transcendental album 'Parted Plains'
Monday Sep 30th 2019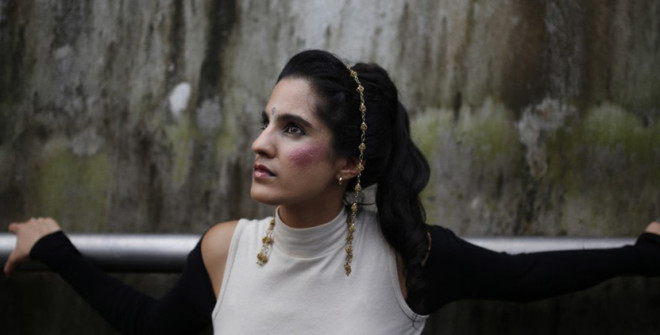 Ami Dang takes her listeners to higher states of mind through meditative sounds. The Baltimore ambient musician fuses sitar, voice, and electronics to create east-meets-west transcendental music. On her latest solo record 'Parted Plains', she draws inspiration from South Asian and Middle Eastern folkloric narratives. Dang creates a dreamscape full of overpowering and beautiful sitar melodies, underscored by subtle, poignant synth lines that can evoke both soothing peace and dangerous tension.
'Parted Plains' unfolds as a new sort of soundtrack for a yet-to-be-written folktale that is neither Eastern nor Western, not traditional or contemporary, but somewhere in between. Listen below.
"With no percussion, Parted Plains is an amorphous listening experience, one which billows out and provides the atmospheric ambience Eno describes. Yet, it is also much more than that: a self-assured and challenging collection, which would have no place in a spa or hotel lobby, and is all the better for it." -
The Guardian
Ami Dang performs at Le Guess Who? on Saturday, 9 November. Also performing at the festival are a.o. Ustad Saami, Asha Puthli, Fatoumata Diawara, Ayalew Mesfin & Debo Band, Aldous Harding, Jenny Hval, Efterklang, William Tyler & Mary Lattimore, Träd, Gräs och Stenar (Träden), and many more.