Listen to a unique collaboration between Ahmed Ag Kaedy and Marjo Smolander on new single 'Tenere'
Thursday Sep 26th 2019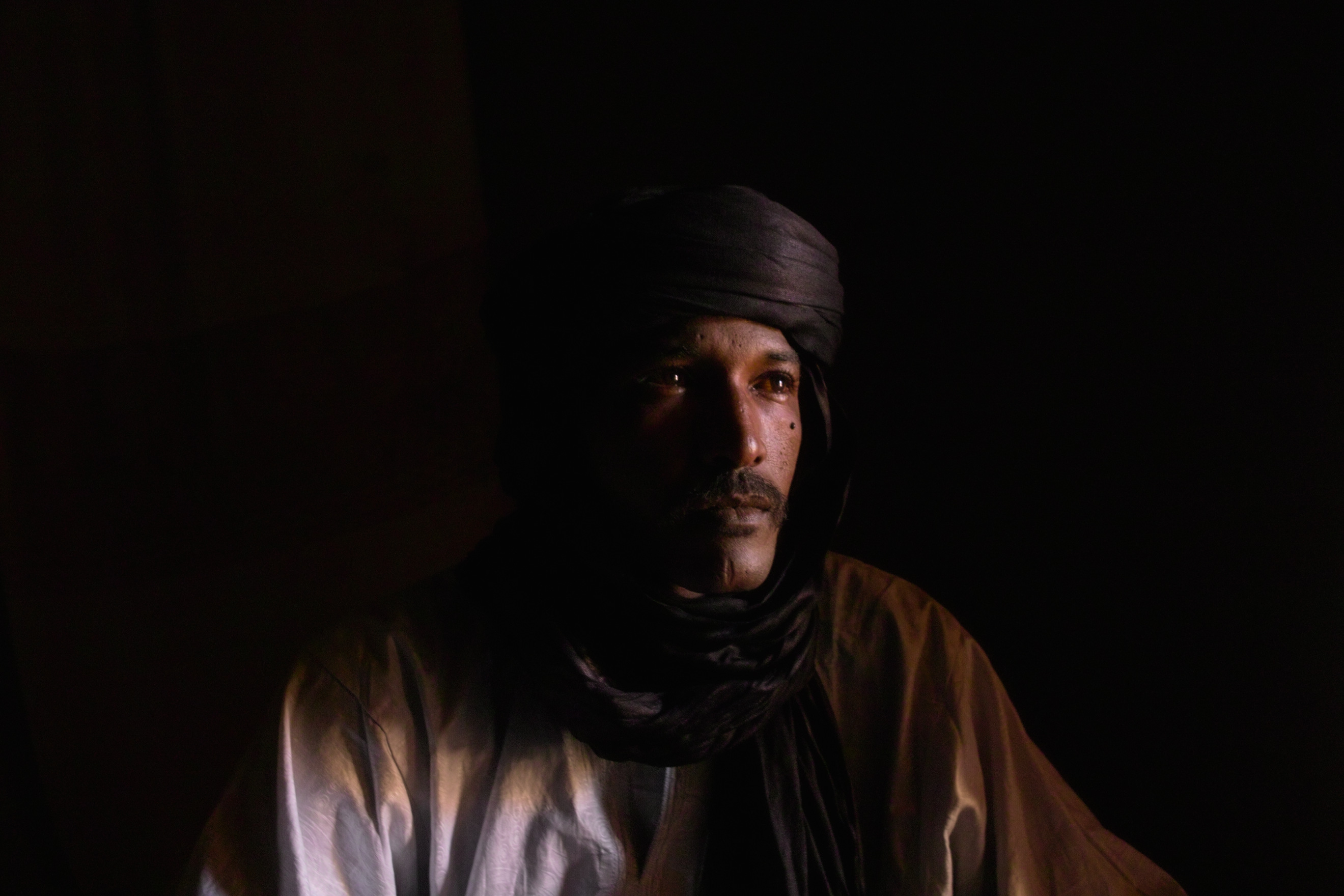 Tuareg guitarist Ahmed Ag Kaedy has released a new single called 'Tenere' in collaboration with Finnish musician Marjo Smolander. Marjo plays the Finnish traditional instrument Kantele and together with Kaedy's enchanting guitar playing, the sounds blend together as one. Even if you can't understand the words they're both singing, you can feel the emotions of the story they are telling. Listen below.
Earlier this year, Ahmed Ag Kaedy released his melancholic solo-acoustic album 'Akaline Kidal'. The stripped-down nature of Ag Kaedy's music evokes the bare remnants left of the homeland he is banished from. He was told that if he ever returned to his birth town in Mali, his fingers would be cut off. With his album 'Akaline Kidal' he dreams about returning home, and hope still shimmers brightly within his guitar playing.
"When you hear it, it tells you a life, a story. I hope that the people hear in the music what I hear." -
Ahmed Ag Kaedy
Ahmed Ag Kaedy performs at Le Guess Who? on Saturday, 9 November, as part of Fatoumata Diawara's curation. Also performing at the festival are a.o. Fatoumata Diawara, Ustad Saami, Gyedu-Blay Ambolley & His Sekondi Band, Dur-Dur Band, Minyo Crusaders, Ayalew Mesfin & Debo Band, TENGGER, Träd, Gräs och Stenar (Träden), and many more.