Listen: The Brother Moves On release new album '$/He Who Feeds You…Owns You'
Tuesday Nov 1st 2022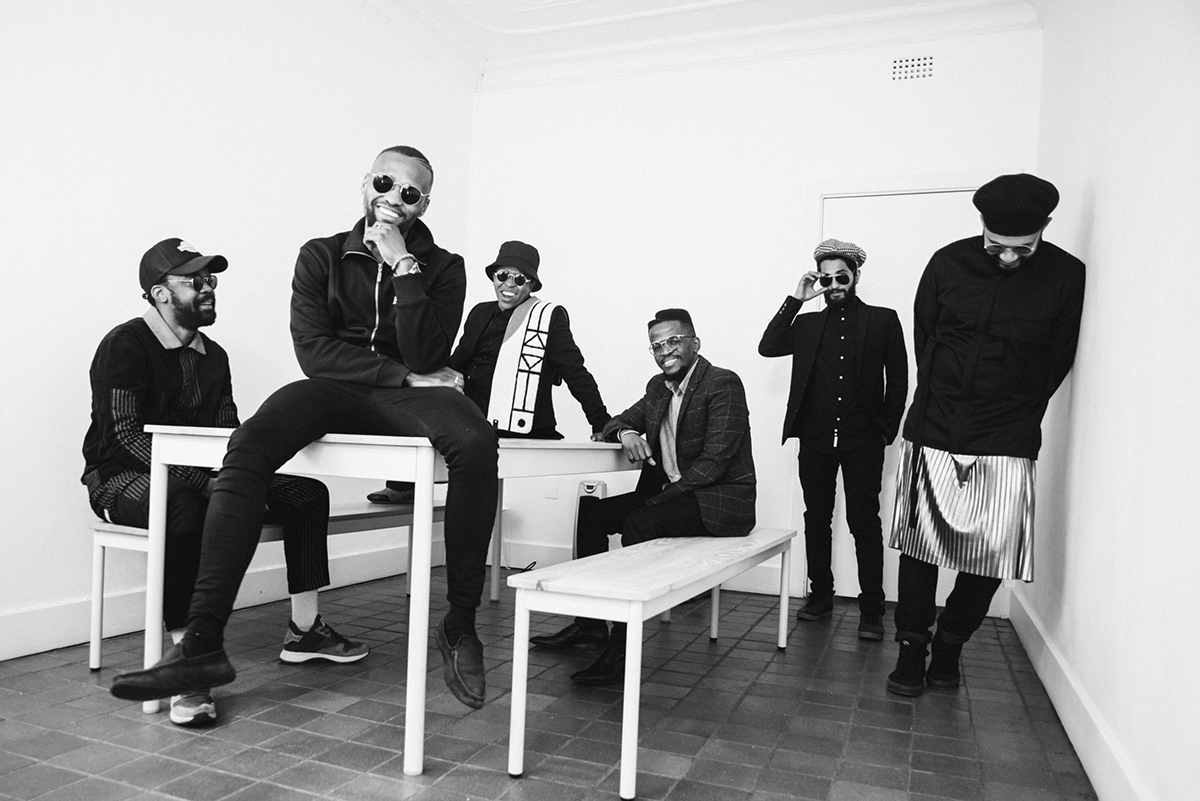 The Brother Moves On is the captivating South-African performance art ensemble from Johannesburg, famous for the way the artists masterfully draw from past, present and future within music. Now, the group releases an uplifting and inspirational new album entitled '$/He Who Feeds You…Owns You' via Shabaka Hutchings' Native Rebel Recordings.
Founded by artist Nkululeko Mthembu and his brother Siyabonga Mthembu, the collective ('the most important band in the country', says the Guardian) continues a lineage of South African protest music. Listen to '$/He Who Feeds You…Owns You', a thrilling and thought-provoking album, echoing the rhetoric of South Africa's liberation struggle:
"Described by Mthembu as a "time capsule of a moment before the pandemic", $/He Who Feeds You…Owns You is a remarkable achievement, the sound of a group of musicians performing at their peak and in absolute synchronicity. It is a multiplicity of gems, with each track feeling like an organism in its own right, all contributing to the greater sense of achievement. And what diversity. Sure, at its core, this is afro-jazz at its finest, but it spans way beyond that. The Brother Moves On skilfully pull on a host of influences to enrichen this heady brew." -
Louder Than War
The Brother Moves On performs live at Le Guess Who? 2022 on Friday, 11 November. Also performing at the festival are Abdullah Ibrahim, Asher Gamedze, Idris Ackamoor & The Pyramids, Noori & His Dorpa Band, Alabaster DePlume, and many more.
Photography by Tseliso Monaheng