Listen: Saul Williams shares new single 'The Flaw You Worship'
Monday Jul 16th 2018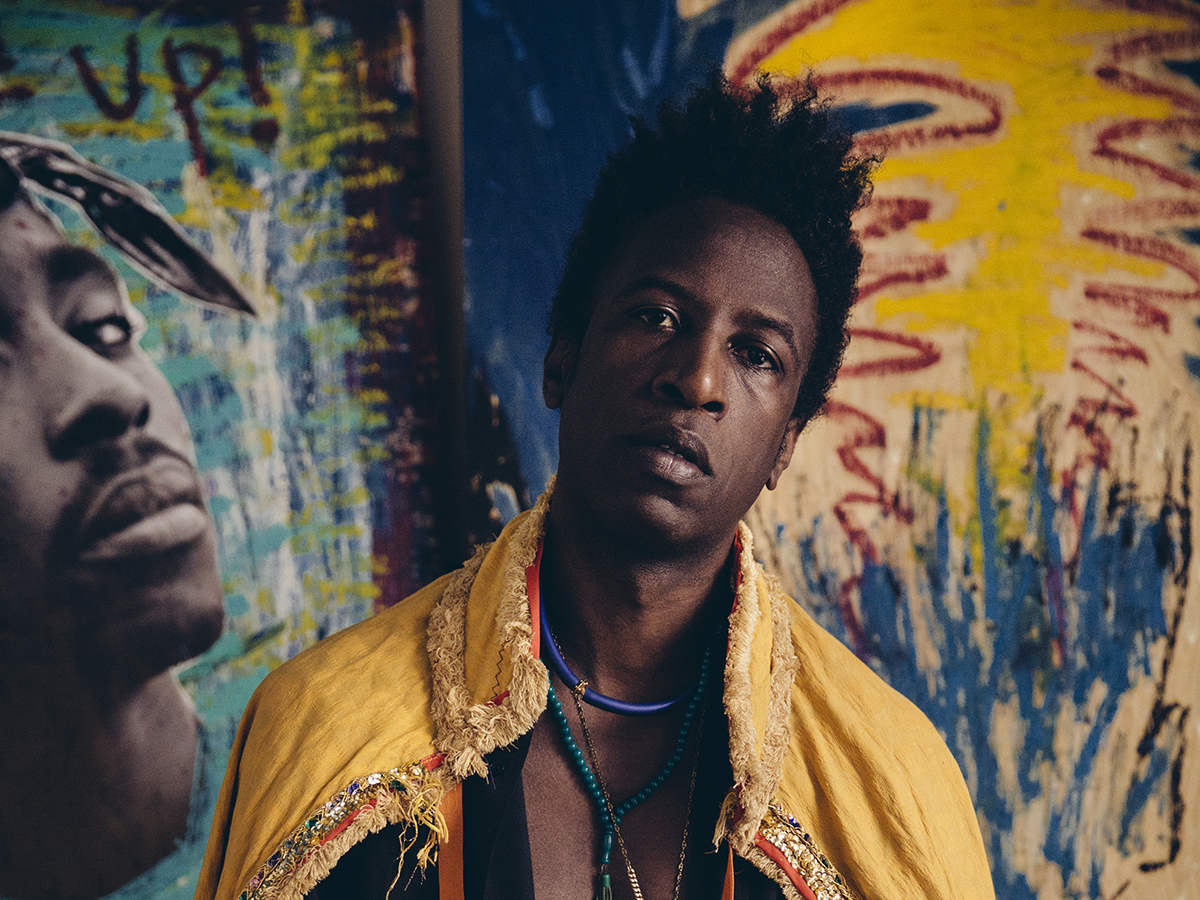 The shamanistic Saul Williams is a singer, rapper, poet, actor, screenwriter and renowned harbinger of noise poetry and hip hop futurism. At the moment, Williams is working on his Kickstarter film project 'Neptune Frost'. Now that the project has reached 1.000 backers, he has shared his new single 'The Flaw You Worship' from the film.
It's a compelling and energetic track, inspired by the "current renaissance in African American cinema with respect to films like Get Out and Black Panther." 'Neptune Frost' is described as 'the love story between an inter-sex runaway and a coltan miner and the virtual marvel born as a result of their union.' You can support the film project here.
"In Williams' experience, poetry has always been at the forefront of social change, igniting social movements, and breaking boundaries and taboos: "I always think of how the Harlem Renaissance in America played such a huge role in calling into existence the civil rights movement, and how the beat poetry era did so much to call into existence the hippy and black power movement. Then there was the slam poetry movement. The Last Poets sold two million albums in 1970, which preceded the birth of hip hop." -
The Independent
At Le Guess Who? 2018, Saul Williams will present an exclusive collaboration with King Britt, called 'Unanimous Goldmine' (curated by Moor Mother). Also performing at the festival are a.o. Art Ensemble of Chicago, Kojey Radical, RP Boo, 700 Bliss, JPEGMAFIA, GAIKA, Serpentwithfeet, Ebo Taylor, Sons of Kemet XL, Ras G, and many more.