Listen: Oiseaux-Tempête releases new song 'Weird Dancing In All-Night II'
Monday Jun 24th 2019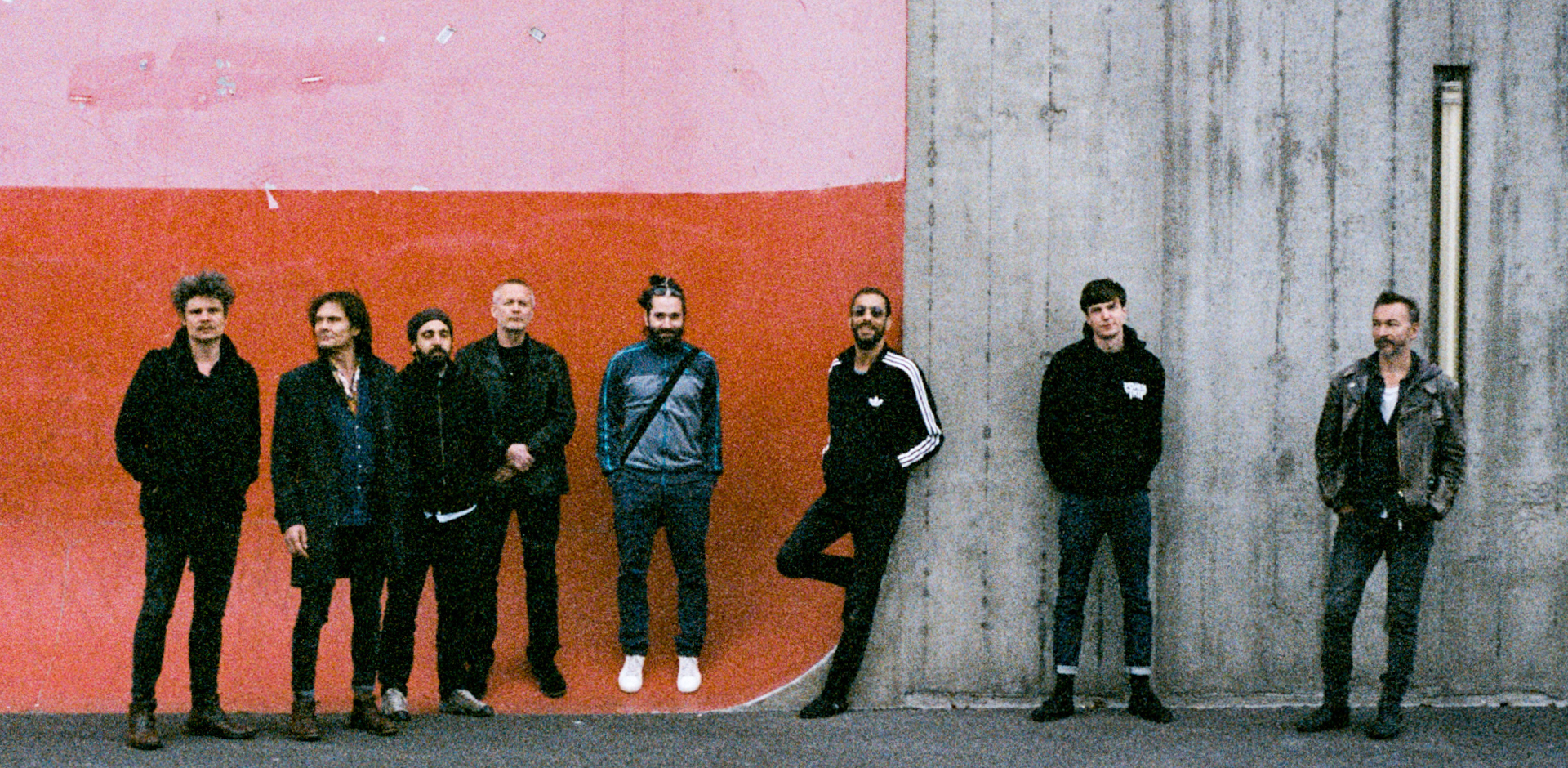 Oiseaux-Tempête is the project of French multi-instrumentalists Fréderic D. Oberland and Stéphane Pigneul. In October, the group will release their new album 'From Somewhere Invisible': a collaboration with former Le Guess Who? artists Radwan Ghazi Moumneh (Jerusalem In My Heart, also LGW17 curator) and Jessica Moss (Thee Silver Mt. Zion Memorial Orchestra & Tra-La-La Band), as well as G.W. Sok (King Champion Sounds, formerly The Ex), Mondkopf and Jean-Michel Pirès. Now, the group release the new single 'Weird Dancing In All-Night II' from the forthcoming record; listen below.
For a special performance titled Oiseaux-Tempête & Friends, all of these musicians accompany Oiseaux-Tempête on stage at Le Guess Who? 2019.
"Oiseaux-Tempête embraces the freedom of improvisation, as well as the communal function of collaboration. This is secular music that crosses boundaries and cultures, embodying an intersection where post-rock, jazz, Arabic music, punk and experimental electronic music find common ground and refuge." -
Discogs
Oiseaux-Tempête & Friends will perform at Le Guess Who? 2019 on Friday, 8 November. Also performing at the festival are o.a. Ustad Saami, Asha Puthli, Sonic Boom, Sarah Davachi, Doug Hream Blunt, La Bruja de Texcoco, Caspar Brötzmann Massaker, Mystic Sunship, Träd, Gräs och Stenar (Träden) and many more.