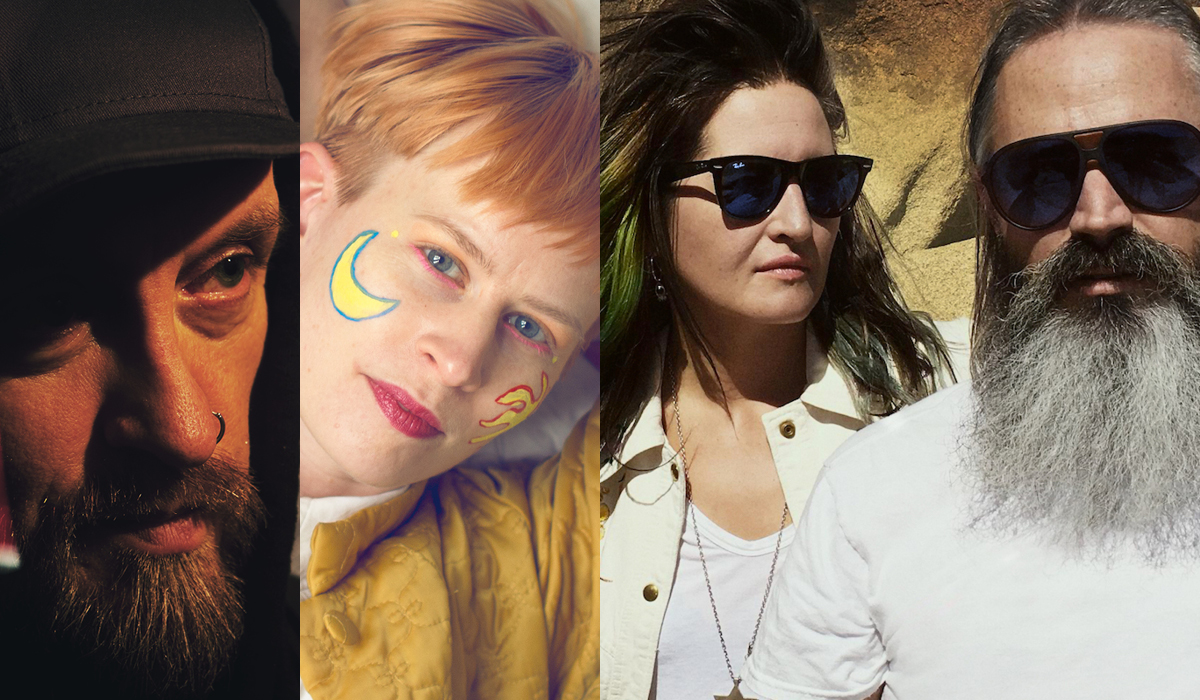 LGW19 curators Jenny Hval, The Bug and Moon Duo announce new albums
Friday Jul 12th 2019
Three of the Le Guess Who? 2019 curators have just announced new albums and released new music to go along with it:
Jenny Hval
Norwegian avant-pop artist Jenny Hval will release her new album 'The Practice of Love' on 13 September via Sacred Bones. At Le Guess Who?, she will present her new performance baring the same title as the album, and featuring a multi-national ensemble including experimental musicians, vocalists, dancers and video artists. Listen to 'Ashes to Ashes' from the album below.
Jenny Hval's curated program at LGW19 features a.o. Sarah Davachi, Lolina, Felicia Atkinson, Vivian Wang, Zia Anger's My First Film, Lasse Marhaug, Richard Youngs, Moon Relay, Lone Taxidermist presents BodyVice, and more.
"Catchy hooks, uptempo thumps, and strobe-like shimmers turn out to be a Trojan Horse for a series of reminiscences about dreams—about the acts of burial, songwriting, and fucking, in that order—delivered with the off-kilter elegance you'd expect from a keen student of Kate Bush and Björk." -
Pitchfork
The Bug
ZONAL is the collaborative project of Kevin Richard Martin (The Bug, King Midas Sound) and Justin Broadrick (Godflesh, JK Flesh). They have just announced their self-titled debut album, to be released via Relapse. Listen to two intense new tracks below. At LGW19, ZONAL will give a collaborative performance with Moor Mother.
Also performing as part of The Bug's curation are a.o. Godflesh, Earth, Caspar Brötzmann Massaker, Slikback, LOTTO, Mark Ernestus' Ndagga Rhythm Force, JK Flesh B2B Goth-Trad, King Midas Sound, and more.
Moon Duo
Psychedelic/krautrock mystics Moon Duo will release their new album 'Stars Are The Light', to be released by Sacred Bones on 27 September. Produced by Sonic Boom, the album was influenced by '70s funk, '80s disco, and '90s rave. Stream the title track below.
Moon Duo's curation at LGW19 features a.o. Sonic Boom, Nivhek (Grouper's Liz Harris), Mary Lattimore, Michele Mercure, Bbymutha, Träd, Gräs och Stenar (Träden), Idris Ackamoor & The Pyramids, and more.
"Stars Are The Light is an alien disco groove filled with gossamer synth tones and left-field strings peppered throughout. The duo, made up of Sanae Yamada and Wooden Shjips' Ripley Johnson, harmonize in delicately processed vocals that add to the track's ethereal quality." -
Paste Magazine
Ready to explore more new music? Check out our regularly updated New Music Discovery playlist here.