LGW x SPEAK present: Pakistani singer Arooj Aftab introduced by Zainab Jamal & Tauqeer Raza
Tuesday Oct 26th 2021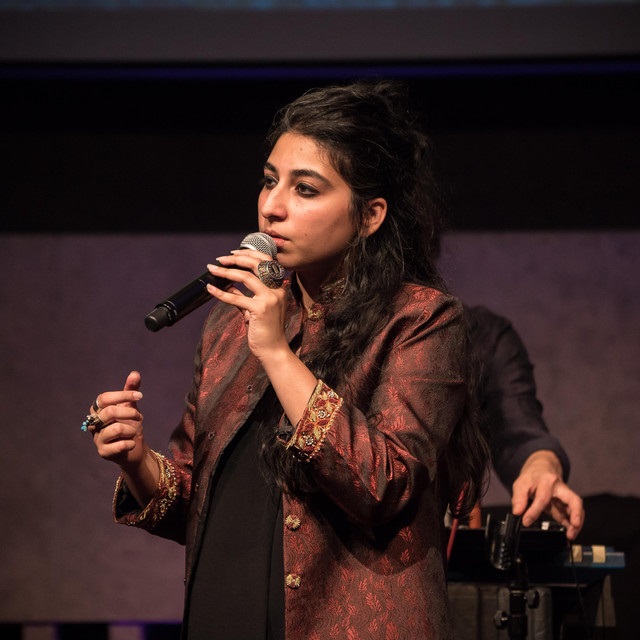 Le Guess Who? is proud to welcome both artists and visitors of many different nationalities to Utrecht each year. In collaboration with SPEAK, we started a new video series in which Utrechters with foreign roots introduce an artist on the Le Guess Who? 2021 line-up from their country.
SPEAK connects locals, newcomers and migrants in the city of Utrecht, by organizing language courses and other cultural events. In this video, Zainab Jamal & Tauqeer Raza introduce Brooklyn-based, Pakistani singer Arooj Aftab, whose by Sufi poetry inspired music floats somewhere between classical minimalism and new age with jazz structures.
"I think the fact that the foundation of her music is withink Sufi poetry and ghazal is her representation of Pakistani music." – "Building on to that, I think she is making this version of music more relevant for a wider audience, so that people are able to relate to that kind of music."
Arooj Aftab will perform at Le Guess Who? 2021, as well as a.o. Ghalia Benali in 'Hadret Ishq', Mazaher, L'Rain, KeiyaA, Mónika Lakatos, and many more.
Interview: Patricia Assis & Danielle Silva
Video & editing: Emiel Janssen & Youri Verdonk
Arooj Aftab footage courtesy of New Amsterdam Records
Thanks to A Beautiful Mess Utrecht
Photography by Diana Markosian