Letters from musicians: Bant Mag. talk to Damon Locks
Thursday Apr 8th 2021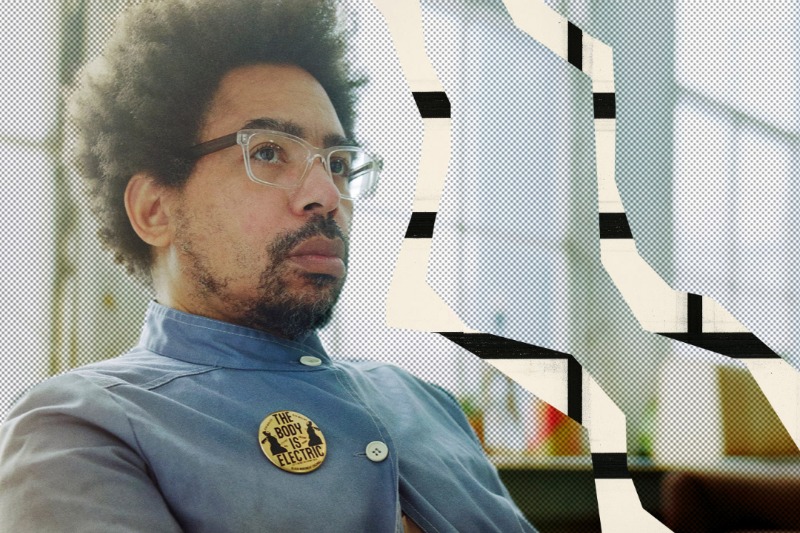 Ahead of his performance at Le Guess Who? 2021, Turkey's Bant Mag. talk to Chicago visual artist, musician and sound artist Damon Locks. The interview is part of their series 'Letters from musicians'; as it's been a whole year under the pandemic conditions, they have reached out to a number of musicians to hear about their varying feelings, realities and experiences.
"Part of my musical art making is communal: talking, eating, sharing ideas and influences. This has really been put on hold. My teaching work at a prison has changed as we have not been able to go in so we teach remotely via correspondence. My visual art has changed as well. I am not going into my studio as much. I am drawing a lot more, cutting things out, taping and gluing." -
Damon Locks
Read the full interview with Damon Locks here. Damon Locks' Black Monument Ensemble have recently also announced their new album 'NOW'; watch the video for the title track below:
Damon Locks' Black Monument Ensemble will perform live at Le Guess Who? 2021. Other artists performing at the 14th edition of the festival are Matana Roberts, Midori Takada, Alabaster dePlume, DJ Lycox, Pink Siifu, SPAZA, and many more.