Lees: The Daily Indie duikt in het universum van Le Guess Who?-curatoren Moon Duo
Saturday Oct 12th 2019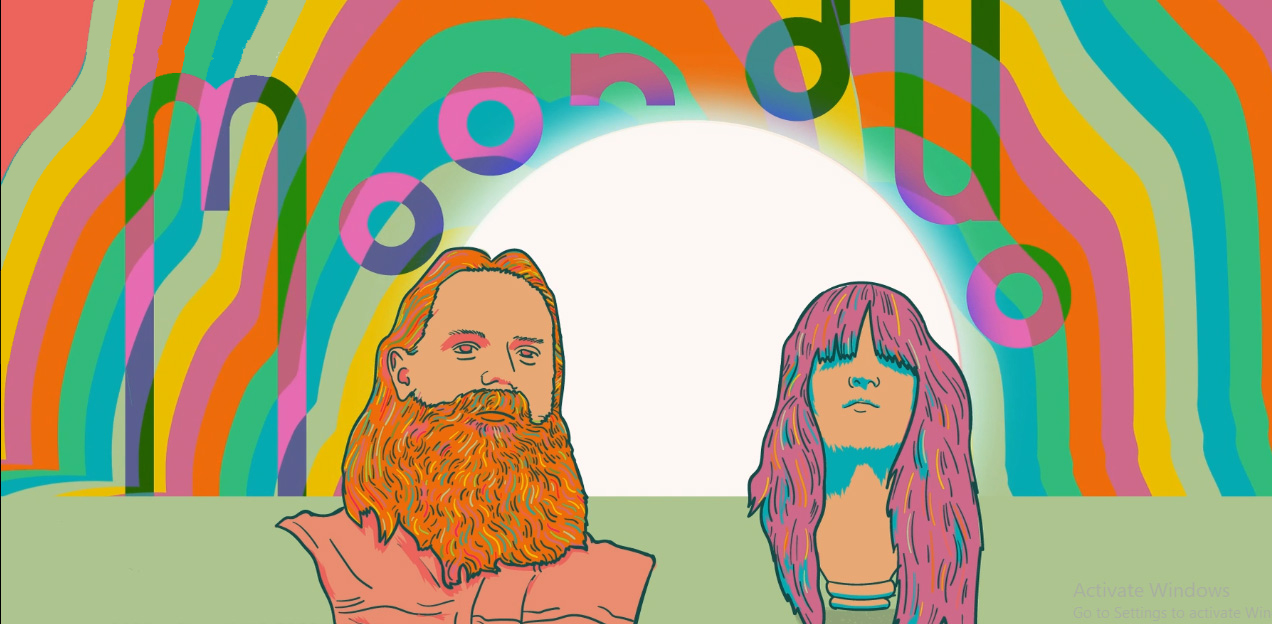 The Daily Indie sprak uitgebreid met Le Guess Who?-curatoren Ripley Johnson en Sanae Yamada, beter bekend als Moon Duo. The Daily Indie neemt een duik in het leven van het duo, hun muziek en hun curatorschap op het festival. Het duo bracht eind september hun zevende plaat 'Stars Are The Light' uit, geïnspireerd door disco, funk en zelfs rave. Maar hoe is Moon Duo eigenlijk tot stand gekomen?
Sanae en Ripley hebben elkaar via via leren kennen in San Francisco - maar woonden onder andere in Berlijn, Manchester en Portugal -, waar ze aan de praat raakten, verliefd werden en Moon Duo begonnen als muzikaal zijproject. De twee delen dezelfde normen en waarden, zitten artistiek op één lijn, hebben dezelfde smaak en delen elkaars standpunten. Toch geven ze aan dat het een flinke puzzel was om hun programma voor Le Guess Who? samen te stellen. Hun uiteindelijke programma was een wishlist van mensen, ervaringen en acts die ze zelf graag live wilden zien. De rode draad? Het zijn unieke acts met een hoorbare interesse in geluid en soundscapes in plaats van directe songwriting. Het volledige interview met Moon Duo lees je hier.
"We wilde geen stapel witte mannen met gitaren, we wilden echt diversiteit bieden. Het is zo tof dat je de kans krijgt iemand te boeken die misschien niet zo snel door anderen gevraagd zouden worden. Iemand die wel bijzonder is, maar niet in de spotlight staat. We willen mensen, of het nou bezoekers zijn of artiesten, of allebei echt de kans geven om hun horizon te verbreden." - Moon Duo
Moon Duo is een van de curatoren van Le Guess Who? 2019 en zal zelf ook optreden op het festival. Hun curatorschap bevat onder andere optredens van Holly Herndon, Sonic Boom, Nivhek (Grouper's Liz Harris), Mary Lattimore, Michele Mercure, Bbymutha, Träd, Gräs och Stenar (Träden), Idris Ackamoor & The Pyramids, Sudan Archives, en nog veel meer.