Kikagaku Moyo releases genre-bending psychedelic single 'Dripping Sun'
Wednesday Aug 29th 2018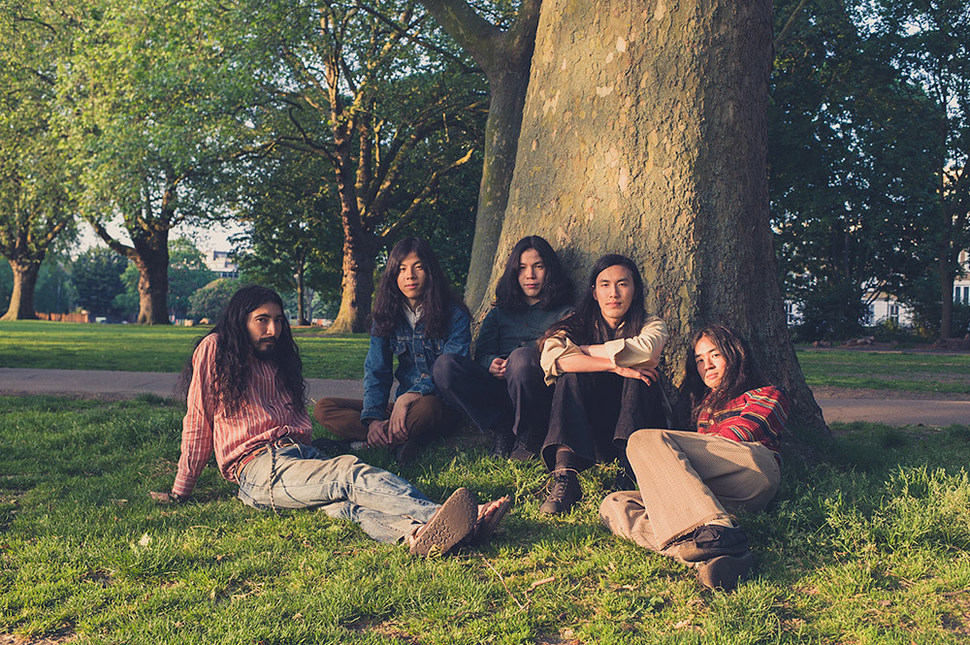 Destined to provide our world with a fitting, psychedelic soundtrack, Kikagaku Moyo are set to release their forthcoming full-length 'Masana Temples' on October, 5th via Guruguru Brain. Leading up to this event, the Japanese psych rockers just released their second single 'Dripping Sun': a near-8-minute psychedelia trip which leads you through wah-wah guitar chops, jazzy chord progressions, and sky-burning riffs . Check it out below.
"Get up, ride on a horse, take a walk, explore, and go back to your place and sleep. Often within the trip, you will find something that makes you feel nostalgic, something that brings back memories of the past and no matter how crazy the journey is, we always come back to where we were or where we belong and we feel calm. That was the idea of song when I wrote it." -
Kikagaku Moyo
Kikagaku Moyo perform at Le Guess Who? 2018 together with a.o. The Breeders, Shintaro Sakamoto, Psychic Ills, SASAMI, Please The Trees, STUFF., Vera Sola, Mudhoney, Bo Ningen, BCUC, and many more.