Jerusalem In My Heart shares new track 'Wa Ta'atalat Loughat Al Kalam Pt III + IV'
Friday Sep 21st 2018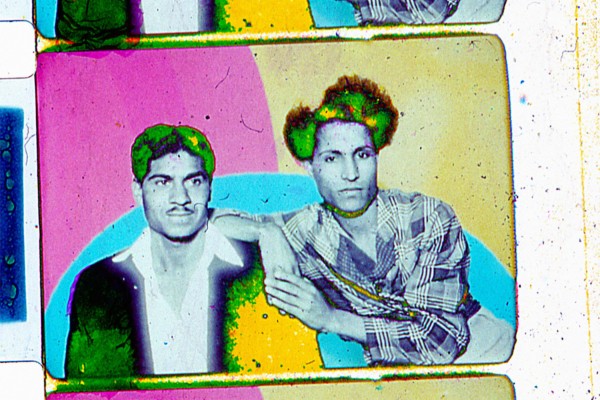 Jerusalem In My Heart has shared 'Wa Ta'atalat Loughat Al Kalam Pt III + IV' from the forthcoming album 'Daqa'iq Tudaiq'. For this track, Jerusalem In My Heart assembled a 15-piece orchestra in Beirut, enlisting the celebrated Montréal-Cairo musician and composer Sam Shalabi. It combines the third and fourth part of the long-form piece 'Wa Ta'atalat Loughat Al Kalam'.
'Wa Ta'atalat Loughat Al Kalam' is a reinterpretation of the Egyptian classic 'Ya Garat Al Wadi' (1928), which was originally composed by Mohammed Abdel Wahab. It makes up the entire first side of the record, that will appear 5 October via Constellation Records and was co-commissioned by Le Guess Who?.
"Anchored by the stately hypnotic pace of plucked and percussive instruments (riq, santur, derbakeh, kanun), the piece unfolds with lush, languid, reverb-drenched manoeuvrings through virtuosic Maqam shifts (Oriental scales)." -
Constellation Records
Jerusalem In My Heart will present the special project 'Don't Say The Moon Has Set' at Le Guess Who? 2018; a performance that will feature an oriental orchestra from Beirut, with many of these performers also appearing on the album. Other artists performing at Le Guess Who? 2018 include Circuit des Yeux, Cüneyt Sepetçi, Emel Mathlouthi, Islam Chipsy & EEK, Hailu Mergia, Beverly Glenn-Copeland, and many more.