Introducing: Kate NV depicts everyday life in Moscow through otherworldly, playful electronica
Monday Aug 13th 2018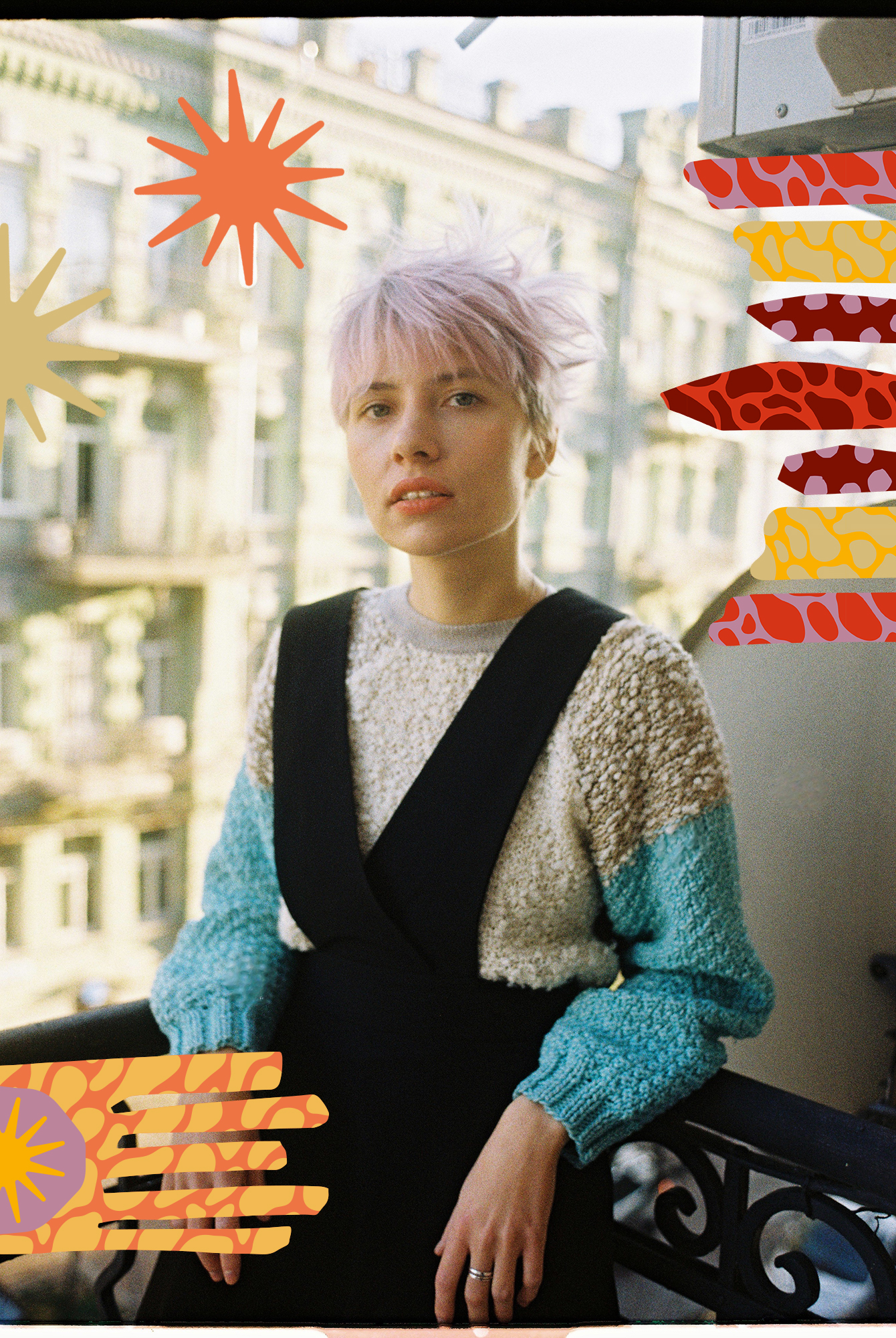 Moscow-born Kate NV creates bustling and colorful electronic soundscapes that intrigue and inspire. Normally, she's a guitar-wielding post-punker and performer within Moscow Scratch Orchestra. But as her solo persona, Kate NV forges an otherworldly, minimal electronic abstraction of familiar sounds.
On her latest solo LP 'для FOR' (released via RVNG Intl. this year), NV reflects on daily life in her native Moscow; creating an atmospheric soundscape filled with surreal, playful arrangements, proving that experimental electronic music doesn't always have to be dark and twisted. The LP's first half was recorded in spring, the second in autumn: Although the tracks on this record all have their own distinct sound and texture, this symmetry runs like a thematic backbone throughout the entire work. Weird synth squelches, bubbling vocal samples; 'для FOR' is full of colorful and evocative sounds that both reassure listeners and keeps them on their feet.
"All ingenious is simple. I think being able to find the beauty in simple things is important. It's like a special kind of harmony and zen. Washing dishes, taking a shower, wiping the dust, doing some morning workouts, cleaning your room—all these simple things help you not only to organize the space around you, but your mind also". -
Kate NV
дуб OAK
'дуб OAK', on the spring side of the record, builds up an interlocking melody of synthesized marimbas that swirl around a soft but constant piano loop, punctuated by the textured clicks of wood on wood. Intermittently, a thick synth lead splashes against the dreamy construction that NV has been building up, grounding it and giving it direction. The accompanying video for the track is directed by Sasha Kulak: a deconstruction of human movement and physical space. A man moves through a grey room, but time and place collapse and merge: the man fuses together with the room, and together they become an amorphous entity. The visuals never become eerie though; all of this is portrayed a surreal but serene setting.
Kate NV performs at Le Guess Who? 2018 together with a.o. Lucrecia Dalt, Shintaro Sakamoto, Circuit Des Yeux, Lucy Railton, Maja S. K. Ratkje, Oliver Coates, Gigi Masin, and many more.