Goat celebrate 10th Anniversary of debut album 'World Music' with limited edition remastered LP
Tuesday Jul 19th 2022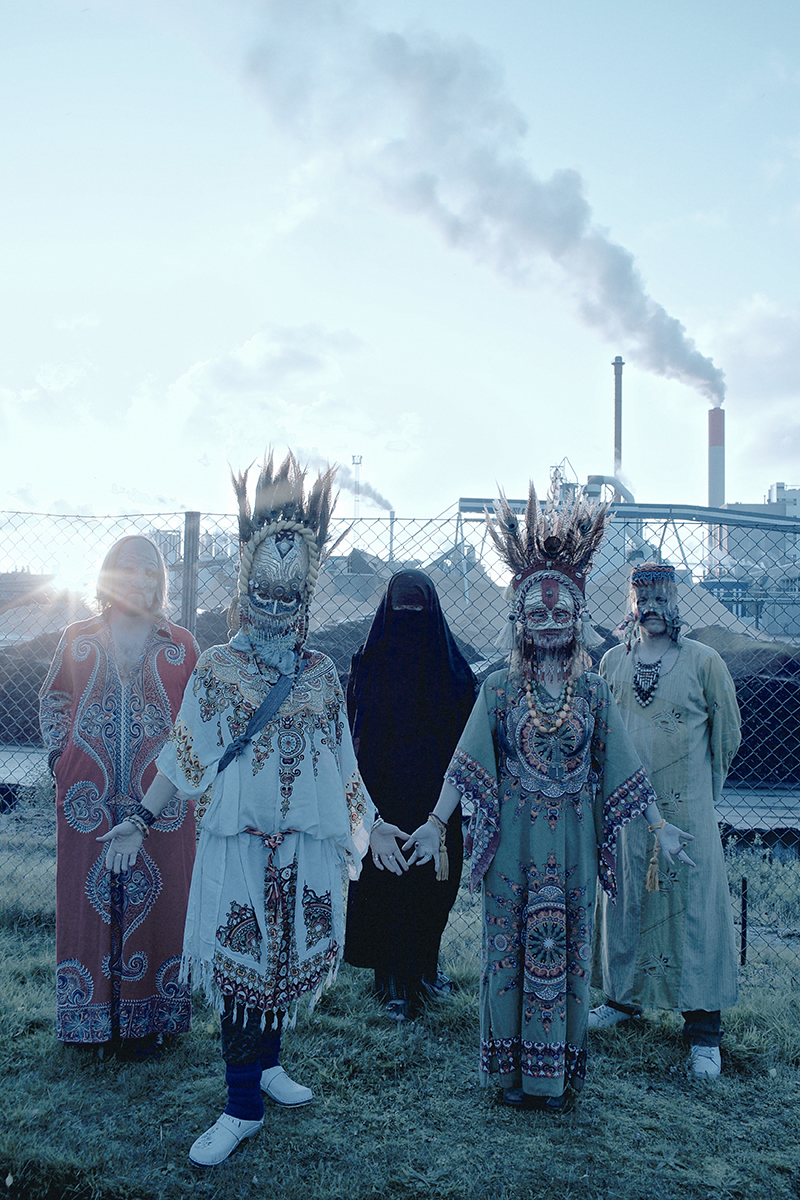 Ever since the release of their debut album 'World Music' in 2012, Swedish psych/fusion group Goat remain a mystery and ghostly presence on the music scene. However, shortly after the release of the album, public and critical praise quickly caught up with them, with Happy Mag naming the record one of the greatest psychedelic rock albums of the 2010s.
10 years on, Rocket Recordings and the band have decided to dust-off the original recordings of 'World Music' and pass them over to the legendary Abbey Road Studios to remaster the tracks. With it, new details within the tracks have been revealed and - most importantly - the fuzz is even more explosive than before. Listen to 'Goatman' below via Bandcamp, where you can also pre-order the special limited edition LP.
"It's overflowing with ingenious riffing, intoxicating chants and almighty freakouts, all with an exceptional dynamic bite and poppy concision that make it utterly accessible and head-spinningly great fun throughout. Beautifully realised, immaculately recorded, and one of the year's loveliest vinyl artefacts to boot" -
The Guardian
Goat perform at Le Guess Who? 2022 on Saturday, 12 November. Also performing at the festival are a.o. Animal Collective, Low, Dry Cleaning, Bohren & der Club of Gore, Trees Speak, The Master Musicians of Jajouka led by Bachir Attar, Supersilent, and many more.