Girl Band shares video for new song 'Going Norway', from upcoming album 'The Talkies'
Friday Aug 16th 2019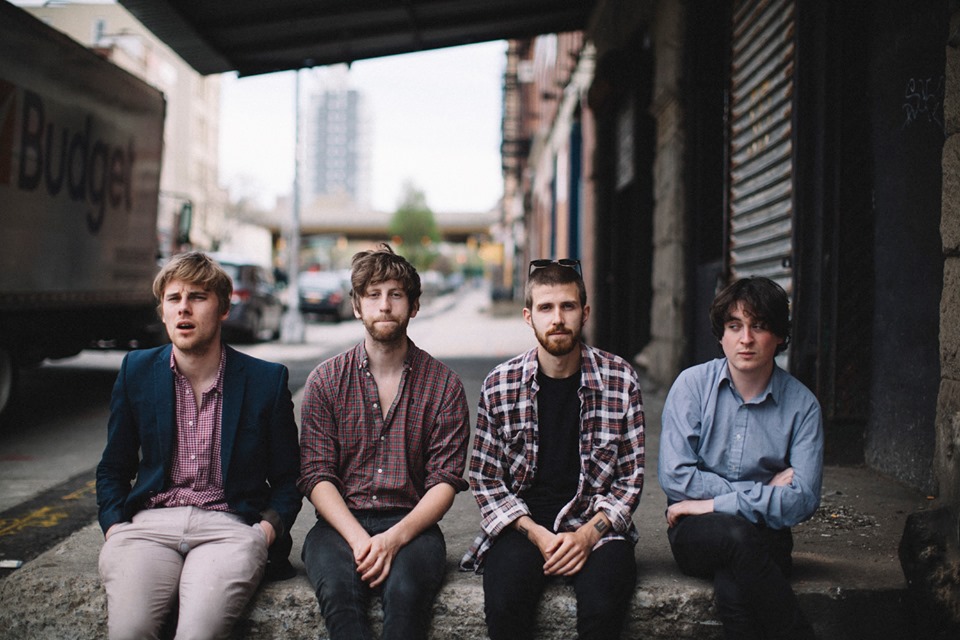 Dublin's Girl Band has released the new song 'Going Norway' from the upcoming album 'The Talkies', which will be released on 27 September via Rough Trade. Going Norway' follows the previously released 'Shoulderblades' and comes with a both disturbing and witty video that was directed by Bob Gallagher; watch below.
Girl Band's Dara Kiely about the track: "'Going Norway' was actually one of the first tracks we finished but the melody actually comes from a track that I wrote about 8 years ago. I saved that melody and brought it up when I didn't have any ideas left, I was also doing a lot of mindfulness mediation around the time of it, so lyrically I decided not to use any pronouns within Going Norway and the whole album - that came about when I came across this quote from the Buddha which was 'Nothing is to be clung to as I, me or mine' - and I removed all that in a way to kind of find an abstract world to live in."
"Like so many Girl Band songs before it, "Going Norway" is somehow both unhinged and sure-handed at the same time. Girl Band build tension with deliberate focus, and then they pay that tension off with all-out ferocity." -
Stereogum
Girl Band will perform at Le Guess Who? 2019 on Friday 8 November, together with a.o. Deerhunter, The Raincoats, Träd, Gräs och Stenar (Träden), Sonic Boom, The Raincoats, Tyondai Braxton, King Midas Sound, Mythic Sunship, Moon Relay, and many more.