Félicia Atkinson shares 'You Have to Have Eyes' from upcoming album 'The Flower And The Vessel'
Monday Jun 24th 2019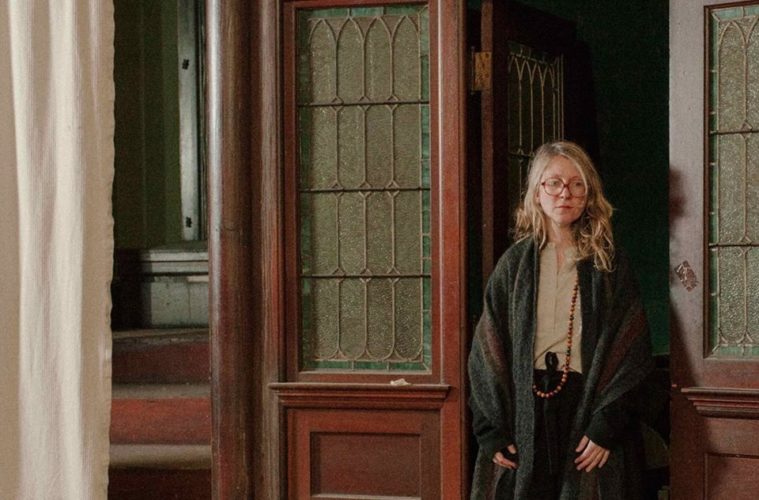 French sound sculptor Félicia Atkinson will release her new album 'The Flower And The Vessel' early next month. The record was was crafted while pregnant on tour, "in impersonal hotel rooms in foreign cities", and is partly influenced by the French classical pieces that shaped her childhood (Maurice Ravel's 'L'enfant et les sortilèges', Debussy's 'La Mer', and Erik Satie's 'Gymnopédies'). The album also features a notable guest appearance by Sunn O)))'s Stephen O' Malley on the 19-minute closing piece 'Des Pierres'.
Now, Atkinson shares the first song from the album: 'You Have to Have Eyes'; a spacious and dream-like piece with meditative soundscapes, whispering vocals and intimate sound effects. Listen below.
"The toasty early summer days have given way to a break this week of clouds, a little mist, and a more generally moody, broody atmosphere where I live. It's a perfect time to get lost in this new Félicia Atkinsontune, "You Have to Have Eyes." When I tune in it sounds like smoking cigarettes alone on front porch, only to realize you're in a dream." -
Tiny Mix Tapes
Felicia Atkinson performs at Le Guess Who? 2019 on Sunday, 10 November, as part of the curated program by Jenny Hval. Also performing as part of this curation are a.o. Sarah Davachi, Lolina, Lone Taxidermist presents BodyVice, Vilde Tuv, Lasse Marhaug, Richard Youngs, Zia Anger's My First Film, Jenny Hval's The Practice Of Love, and more.