Eleanor Friedberger releases video for 'Are We Good?'
Tuesday Sep 11th 2018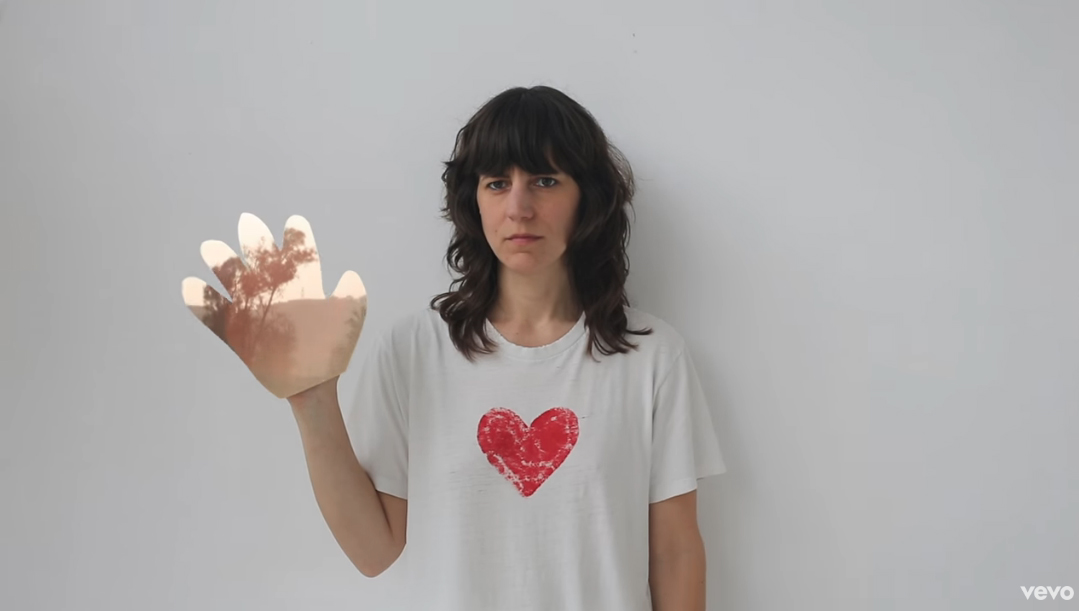 On her latest LP, the 80s Goth disco-inspired 'Rebound', Eleanor Friedberger creates a cinematic and eccentric dimension by adding layers of repetitive drums, sweltering synths, muted rhythm guitars and her own beautiful, comforting voice.
Last week, Friedberger shared a new video of her synth-loaded song 'Are We Good?'. Based around a collection of text messages between Friedberger and three people she's had relationships with, the new music video – which is directed by Gil Kenan – uses different shapes and lumps of green paper to create a fragmented, colorful world around Friedberger. Watch it below:
"'Are We Good?' got me hooked the first time I heard Eleanor perform it — a fragment made up of fragments. The imagery in the video is picking up on that theme, the arpeggiating rhythm, and giving shape to it on screen. The process of creating the video was nearly stream of consciousness. My wife Eliza and I sat down at her studio with a roll of green paper and cut out shapes. I animated some of them, made some props, and Eliza created a dress (or 2/3 of one) for Eleanor to wear. There's a pretty version of the video that is all green-screen, without the chromakey, but it's too risky to release it… someone could go rogue and composite wacky animal bloopers all over Eleanor." - Gil Kenan
Eleanor Friedberger will perform at Le Guess Who 2018 together with a.o. DRINKS, The Breeders, Kate NV, SASAMI, Serpentwithfeet, Devendra Banhart, Shintaro Sakamoto, Hailu Mergia, and many more.