EIGEN RISICO share new single 'Divine Intervention Ceremony'
Saturday Nov 5th 2022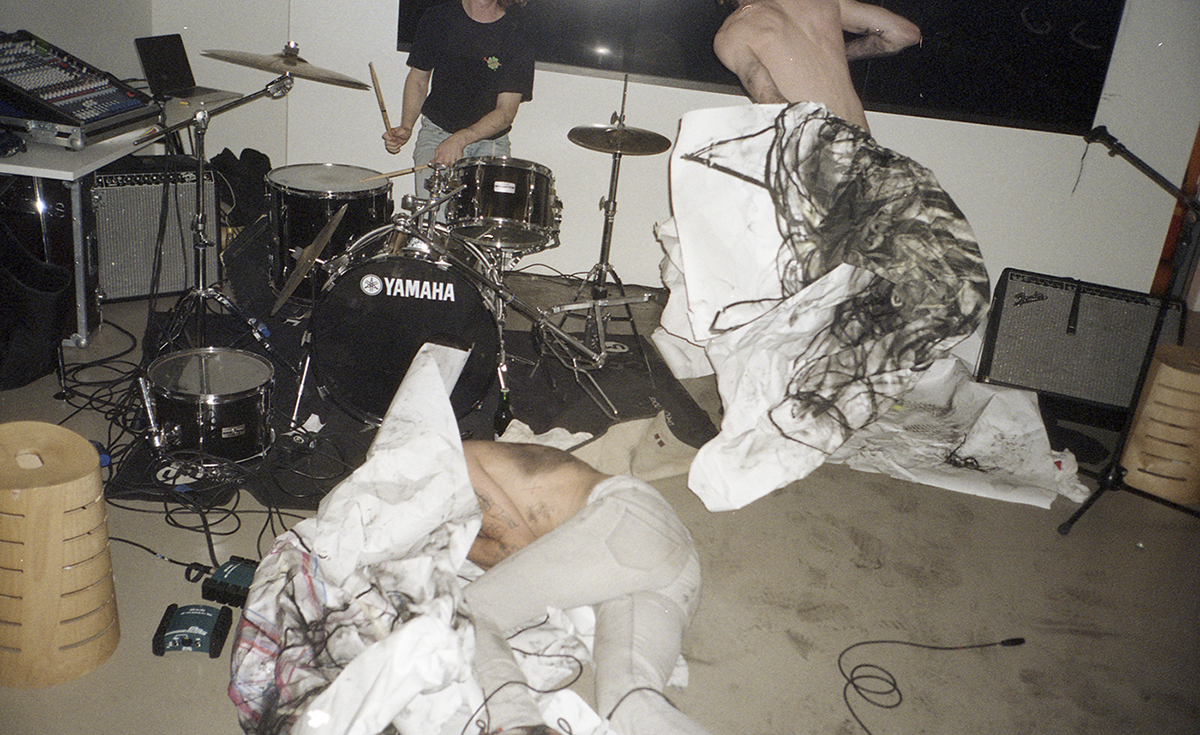 EIGEN RISICO is a Groningen-based experimental art project that switches form- from one day to another without regards to genre whatsoever. Now, the group release 'Divine Intervention Ceremony' the first single from their new mixtape that will be released soon. The track was produced by EIGEN RISICO & Gerrie Hendrix and is released by DIY cassette label Tartarus Records.
While their biography might mention "aggressive beats, sweet loops, and plenty of rage", this track focuses mainly on the 'sweet loops' part of that description. As ever, EIGEN RISICO continue to surpass all boundaries of any genre. Tune in below.
EIGEN RISICO performs at Le Guess Who? 2022 on Sunday, 13 November. Also performing at the festival are Slauson Malone, Alpha Maid, Turner Williams Jr., and many more.
Photography: Severi Aaltonen