Efterklang shares video for new single 'I dine øjne', from upcoming album 'Altid Sammen'
Friday Aug 30th 2019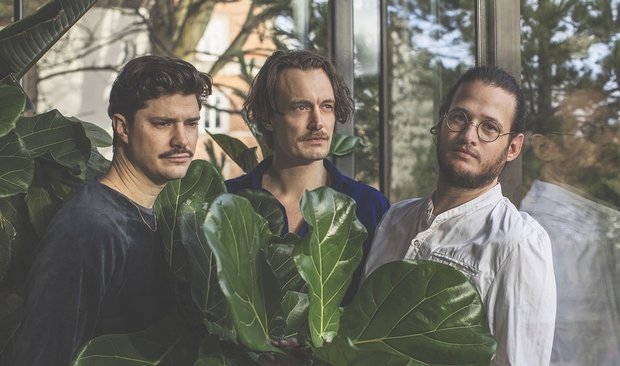 The musical trademark of the Danish band Efterklang is a tapestry of acoustic and electronic elements. These Danish pop adventurers express boundless enthusiasm with each radical new undertaking. Now, the group have shared the video for their new single 'I dine øjne', featuring the astonishing Helena Christensen, who also worked the band's previous single 'Vi er uendelig'.
Both songs are taken from Efterklang's forthcoming, fifth album 'Altid Sammen', which will be released September 20th. The album is marked by sounds from the baroque as well as digital eras, creating a deep and sonorous harmony that is bound by Casper Clausen's warm and weathered vocals. Pre-order the album here and watch the video for 'I dine øjne' below.
"Over these five years, we have realised that we look at Efterklang differently now, with eyes that are refreshed. This feels like a start over. And it also feels like we have a new energy together, that we have all changed as individuals." - Efterklang's Rasmus Stolberg about 'Altid Sammen'
Efterklang will perform at Le Guess Who? 2019 on Thursday, 7 November, as part of Iris van Herpen & Salvador Breed's curated program. Also performing at the festival are a.o. Holly Herndon, Deerhunter, Cate Le Bon, Ustad Saami, Sarah Davachi, Gruff Rhys, Nivhek, Sudan Archives, Acid Mothers Temple, Jenny Hval, and many more.