Devendra Banhart & Tim Kinsella talk literature, spirituality and friendship in Talkhouse Podcast
Wednesday Jul 18th 2018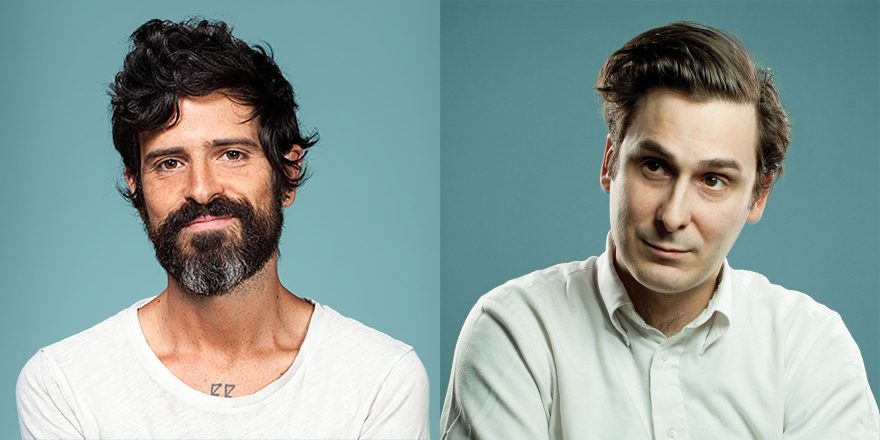 After recently covering each other's music, Devendra Banhart and Joan Of Arc's Tim Kinsella now discuss Kinsella's novels, Banhart's poems that originated while ashram-hopping in India, spirituality, and their friendship in the most recent episode of the Talkhouse Podcast.
With a constantly revolving cast of musicians orbiting around Kinsella, Joan Of Arc's art-rock whims remain delightfully confounding, while Banhart uses his weird and wonderful artistry to find that unique sweet spot between absurdity and sentiment. You can listen the podcast below.
"I was a fan of Devendra's before we ever met. He made everything look so easy: his masterful manual dexterity always served the songs, his playfulness proved a counterweight to the drama, and he fused experimentation with tradition in a manner that gave all of his songs his own singular charge." - Tim Kinsella
Devendra Banhart and Tim Kinsella both play at Le Guess Who? 2018. Banhart's curated program features Kinsella's band Joan of Arc, as well as Vashti Bunyan, Ebo Taylor, Beverly Glenn-Copeland, Rodrigo Amarante, Shannon Lay, Jessica Pratt, Shintaro Sakamoto, SASAMI, and many more.