COSMOS is Le Guess Who?'s globe-spanning initiative that amplifies exciting music scenes from around the world. Through films, interviews, performances, and artist residencies, COSMOS connects international music communities and shares their stories. Now, COSMOS reveals the 2023 Embassies, together with its first-ever live program, to be presented at Le Guess Who? 2023.
Le Guess Who? is a leading international music festival, known for its unparalleled presentation of genre-challenging music, in Utrecht (NL). COSMOS was born out of Le Guess Who?'s mission to platform adventurous sounds that have the power to enrich lives. It's a hub for experimentation and an ever-expanding network of partners who support, inspire, and educate each other. In the past, COSMOS has partnered up with movers and shakers from Tanzania, Thailand, Georgia, Portugal, India, Palestine, Sudan, Kurdistan-Iraq, Brazil, Mexico, China, the Netherlands, and Egypt.
In 2023, the following Embassies will present films about their local scenes – both physically at the festival as well as freely available online:
Buh Records - Lima, Peru
A record label with a focus on unearthing experimental sounds and archiving Peruvian and Latin American music traditions.
Liquid Architecture - Melbourne, Australia
Australia's flagship organisation for experimental sound and listening practices.
Movement Radio - Athens, Greece
A 24/7 online radio station based on the values of freedom of movement and the idea of cross-culturalism.
NORRM & LaMunai Records - Bandung, Indonesia
An independent broadcaster/media platform and a record store/label teaming up to explore and discuss Indonesia's contemporary subcultural identities.
Oroko Radio - Accra, Ghana
A not-for-profit independent radio station that aims to connect, inspire and empower through conversation, collaboration and community.
POP Montréal - Montréal, Canada
An annual, international music festival and not-for-profit curated cultural event that champions independence in the arts.
Sharjah Art Foundation - Sharjah, United Arab Emirates
An institution fostering the work of Arab and international artists through performances, music, screenings, and talks, as well as extensive art education programmes.
V2X Mag - Ho Chi Minh City, Vietnam
An independent media company covering the interface of music, arts, and culture in Ho Chi Minh City.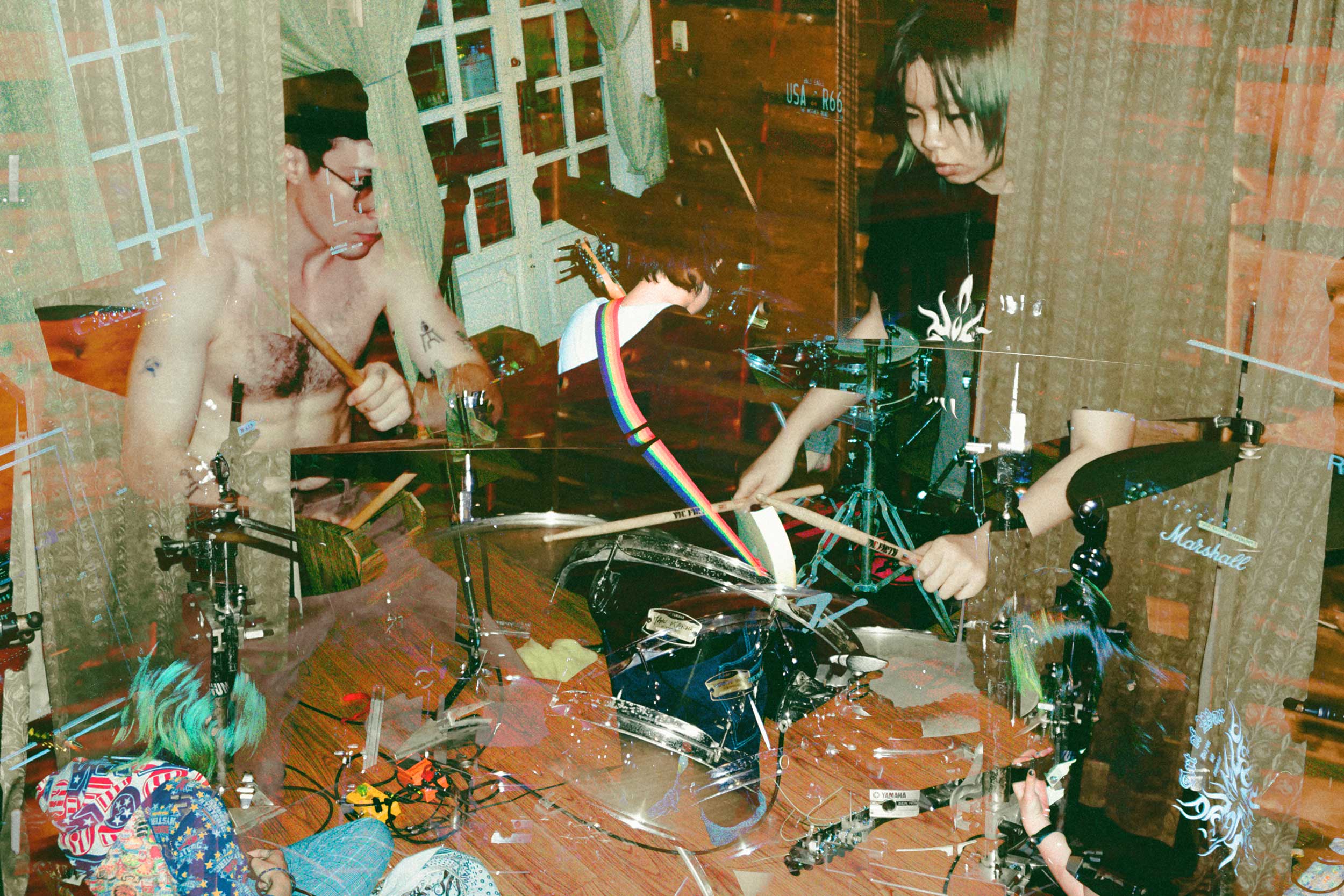 Every year, COSMOS also sets up shop at Le Guess Who?, inviting selected Embassy partners to perform live in Utrecht during the festival.
This year's program features Rắn Cạp Đuôi Collective, who are at the forefront of sound art and experimental music in Ho Chi Minh City, Vietnam; Ruhail Qaisar, whose sound collage memoirs are based on local myths and his recollections of growing up in the Ladakh region of the high-altitude Himalayas; The Phantasmagoria of Jathilan, an exploration of the Jathilan horse dance, a folk trance dance popular in Java that is commonly used to regain strength; Bengal Chemicals, a rising star in the experimental electronic music scene in Kolkata, India; Australia's YL Hooi, whose music was described by Boomkat as "an immaculately frayed conception of dubwise dream-pop"; and Peruvian musicians Ale Hop and Laura Robles, who present their collaborative album 'Agua Dulce' live at Le Guess Who?: a radical deconstruction of the traditional rhythms of the Peruvian coast.
COSMOS live at Le Guess Who? takes place 9-12 November in Utrecht, The Netherlands. All films presented by our Embassies will also be available for free online. For more info, visit www.leguesswho.com.
In the meantime: would you like to partner up for a future COSMOS Embassy, or do you want to tell us about a local scene we need to connect with? We'd love to hear from you: cosmos@leguesswho.com.