Constellation Records reissues Alanis Obomsawin's 1985 album 'Bush Lady'
Tuesday Jun 19th 2018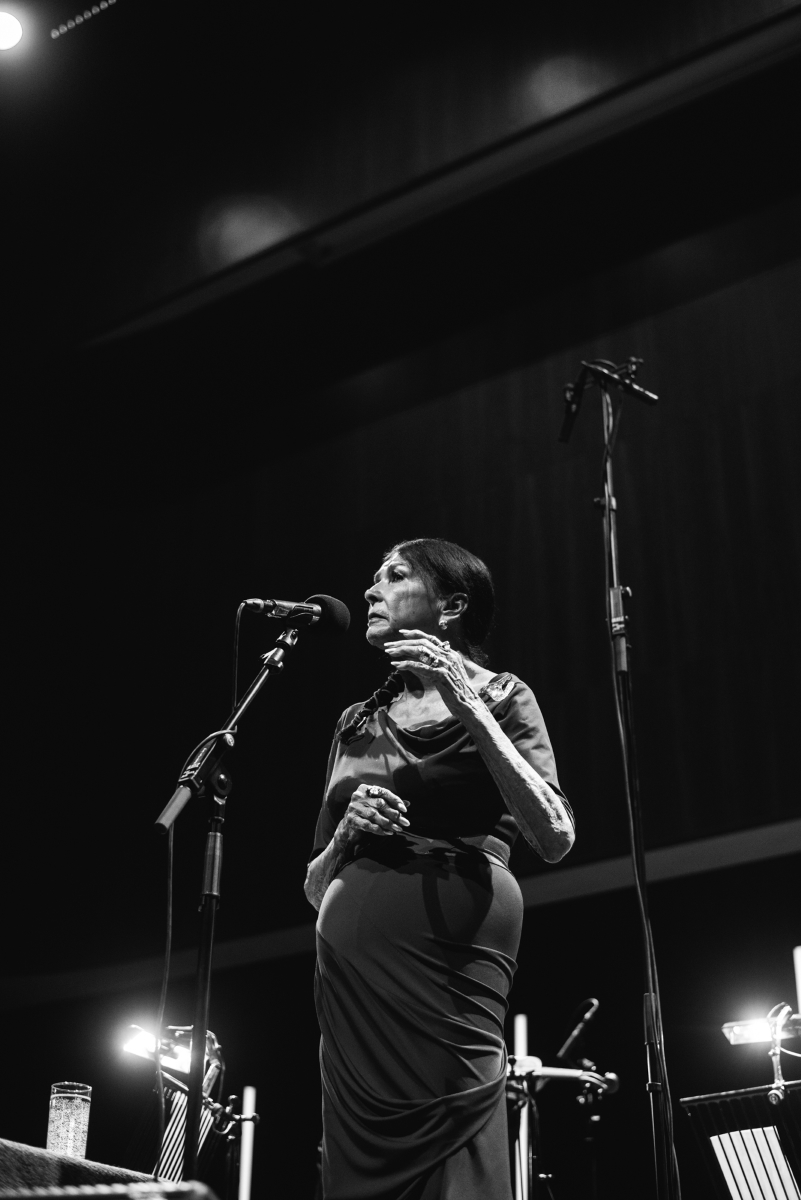 Acclaimed filmmaker and songwriter Alanis Obomsawin performed songs from her 1985 album 'Bush Lady' live for the very first time at Le Guess Who? 2017, featuring original compositions as well as music of the Native American Abenaki people. During her performance, she also performed two never recorded songs: 'La Berceuse' and 'The Spirit Of The River'. Last week, Constellation Records released a reissue of Obomsawin's first and only LP 'Bush Lady':
"In the mid-1980s Canada's national broadcaster (the CBC) invited Obomsawin to record an album; however, she was unsatisfied with these recordings and reclaimed the master tape, remixed the material, re-recorded the title track from scratch, and issued the ensuing Bush Lady album on her own private press in 1988 complete with her own artwork and liner notes. Lacking formal distribution – and with Obomsawin focused primarily on her documentary film career – only a portion of this pressing was sold at the time, the remainder occupying a closet in her Montréal home. The album has grown to become an increasingly legendary rarity ever since." -
Constellation Records
The reissue includes updated liner notes, a pull-out poster and new archival images. Stream 'Bush Lady' below, and watch + listen Obomsawin's performance at Le Guess Who? 2017 here.
About Alanis Obomsawin:
Alanis Obomsawin received worldwide acclaim as a filmmaker and visual artist. Her work is binded by crusading for the rights and well being of indigenous populations while simultaneously celebrating their culture and heritage. Lesser known but equally impressive are her endeavors as a lyricist and musician. Obomsawin has sung since the 60s, performing for humanitarian causes at universities, museums, prisons, festivals and art centres. Her 1985 album 'Bush Lady', which she performed at LGW, features traditional songs of the Native American Abenaki people, as well as original compositions.
Photography by Melanie Marsman.