Brooklyn post-punk five-piece Gustaf share video for new single 'Best Behavior'
Friday Aug 27th 2021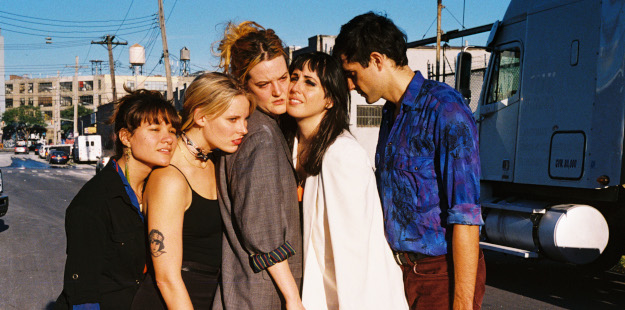 Brooklyn post-punk group Gustaf have generated quite the buzz for a band which hasn't been around for more than a few years. On October 1st, the five-piece will release their long awaited debut album 'Audio Drag For Ego Slobs' via Royal Mountain Records. Following the release of first song 'Book' last month, Gustaf now share the video for new single 'Best Behavior' from the album.
Vocalist Lydia Gammil: "Best Behavior was fun to record because it was one of the first songs we finished/crafted in the studio rather than onstage. It started out as a demo we had in the early days of the band but never ended up playing live. It sat forgotten until we began planning the record and came together pretty effortlessly in the studio. Unlike the bulk of the album that we developed over the course of many live shows, it was exciting to be making decisions and constructing the final song as it was happening."
Update: Gustaf's debut album 'Audio Drag For Ego Slobs' is out now via Royal Mountain Records. Stream below:
"As infectious and hilarious as the song is on its own, "Best Behavior" becomes whole new dimensions of brilliant in the video, where Gammill and co ham it up to bring this egotistical character to life" -
Beats Per Minute
Gustaf perform at Le Guess Who? 2021 as part of John Dwyer's curation at the festival. Also performing are a.o. Black Country, New Road, the Microphones, Arooj Aftab, OSEES, Alabaster dePlume, Ronald Langestraat & Tim Koh, Brigid Dawson & Sunwatchers, and many more.