Bremer/McCoy share insight in their songwriting process with 'Utopia' video
Wednesday Oct 23rd 2019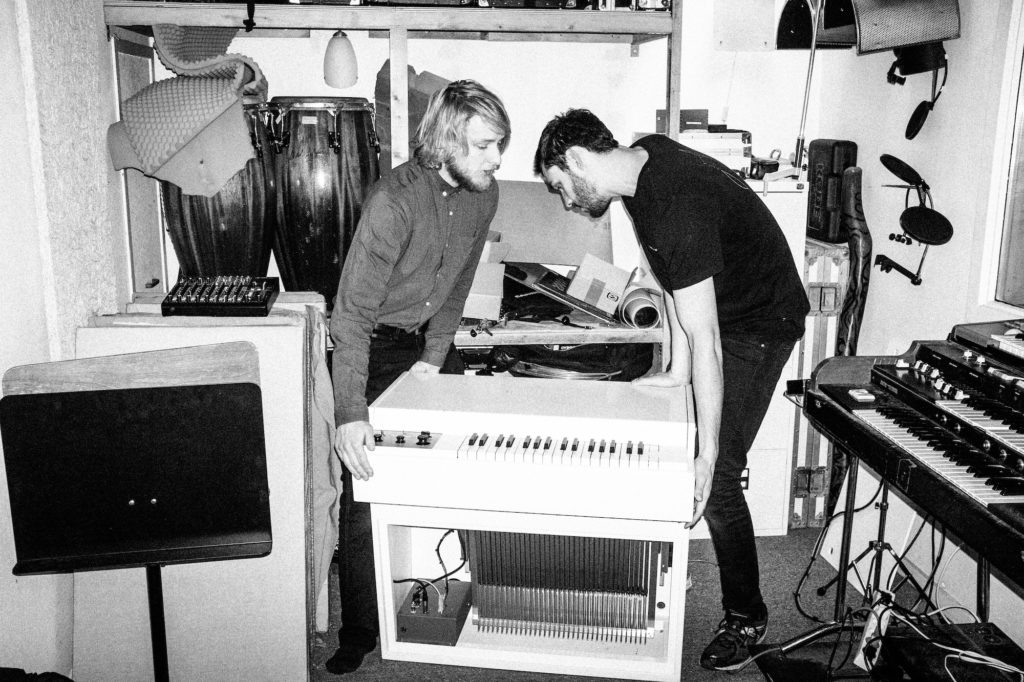 Jonathan Bremer and Morten McCoy are two Danish musicians knee-deep in many different endeavours, performing under the name Bremer/McCoy. On October 18, they duo released their new album 'Utopia' via David Byrne's Luaka Bop label. Now, the group release an accompanying video giving insight into their creative processes and their way of making music. Watch below.
As a duo, Bremer (acoustic bass) and McCoy (piano, wurlitzer and tape-delays) produce melodic and meditative music with their custom-built soundsystem. No computers are involved; they record everything straight to tape in their own studio. These two childhood friends tour with their own soundsystem to ensure adequate depth in the lower frequencies.
Their new album, 'Utopia', was recorded over two cold and windy Copenhagen weeks in sessions plagued by malfunctioning gear, the band overcame these setbacks and recorded some of the clearest melodies and conceptual passages they have put to tape. Their music nods firmly in the direction of mellow jazz and vintage bossa nova while also hinting at classical formalism, the result being sublimely meditative and hauntingly evocative instrumental music, overflowing with ideas despite the pared-back line-up and restrained instrumentation.
"Bremer and McCoy each bring their own unique musical experience to the duo. Since 2010, Bremer has made a name for himself as a key bassist in the Danish jazz scene and has toured with major acts. McCoy, meanwhile, has been a student of Jamaican and African music and has done extensive analog production work. More importantly, though it can't easily be quantified or adequately explained, the duo's nearly lifelong friendship seems to bring an unspoken intimacy to the music that makes it feel more substantive than it otherwise might." -
PopMatters
Bremer/McCoy will perform at Le Guess Who? 2019 on Saturday, 9 November. Also performing at the festival are a.o. Holly Herndon, Deerhunter, Cate Le Bon, Ustad Saami, Sarah Davachi, Gruff Rhys, Nivhek, Sudan Archives, Acid Mothers Temple, Jenny Hval, and many more.
Photography: Siiri Padar