Bertie Marshall releases new compilation 'Exhibit' featuring songs, spoken word, and poetry from the 80s & 90s
Friday Oct 29th 2021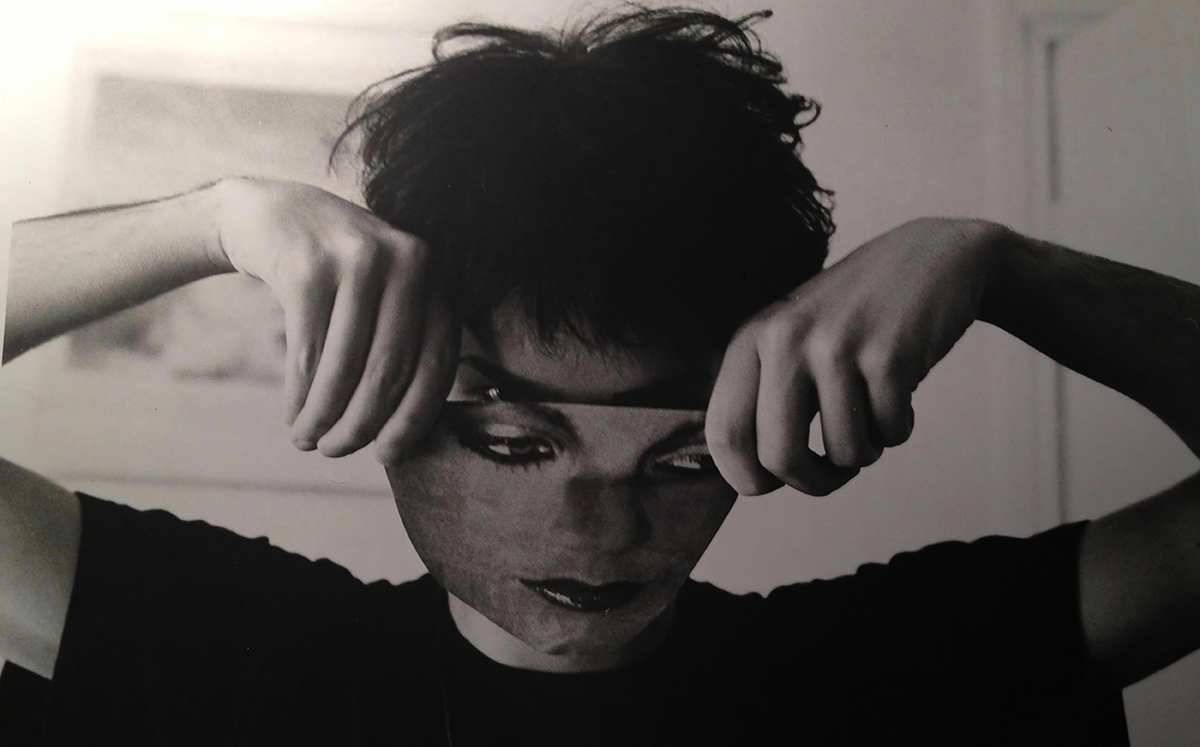 In the early 1980s, Bertie Marshall was the frontman for post-punk boundary-pushers Behaviour Red, a group that fed off sound experimentation, tribal drumming, searing vocals, and guitar feedback. In 1983, the group broke up, but Bertie continued sketching out atmospheric compositions, leading to his solo debut in the 1990s. Here, Bertie's commanding voice played the central role; heartfelt and masterfully leading you through the story.
Bertie became interested in spoken word and performance poetry in the 90s, which then led him into writing and performing in his own plays and devised theatre pieces. He did regular readings and performances in NYC and began writing books. He perhaps most famous for his 2006 memoir 'Berlin Broomley',which details his journey from depressed teenager Bertie to punk icon Berlin, playing alongside Siouxsie Sioux and Billy Idol.
Now, Upset The Rhythm release 'Exhibit' by Bertie Marshall, a compilation collecting for the first time his songs and spoken word tracks from this fertile period of the 80s-90s:
"He was only 15 or 16 at the time, and after that came constant development; prose to performance poetry, as the 1980s began he formed the band Behaviour Red. 'We had one single that was played on John Peel, sold 300 copies, earnt me 900 quid because it was used for a Dutch toothpaste commercial, a lot of screaming and tribal drumming.' -
Bertie Marshall in conversation with GQ Magazine
Bertie Marshall performs at Le Guess Who? 2021 together with a.o. Black Country, New Road, Faust, Suuns, Spirit Fest, Spill Gold, De Ambassade, Don The Tiger, and many more.