Avant-garde jazz/Space disco icon Asha Puthli discusses her life & career in Red Bull Music Academy lecture
Thursday Jun 20th 2019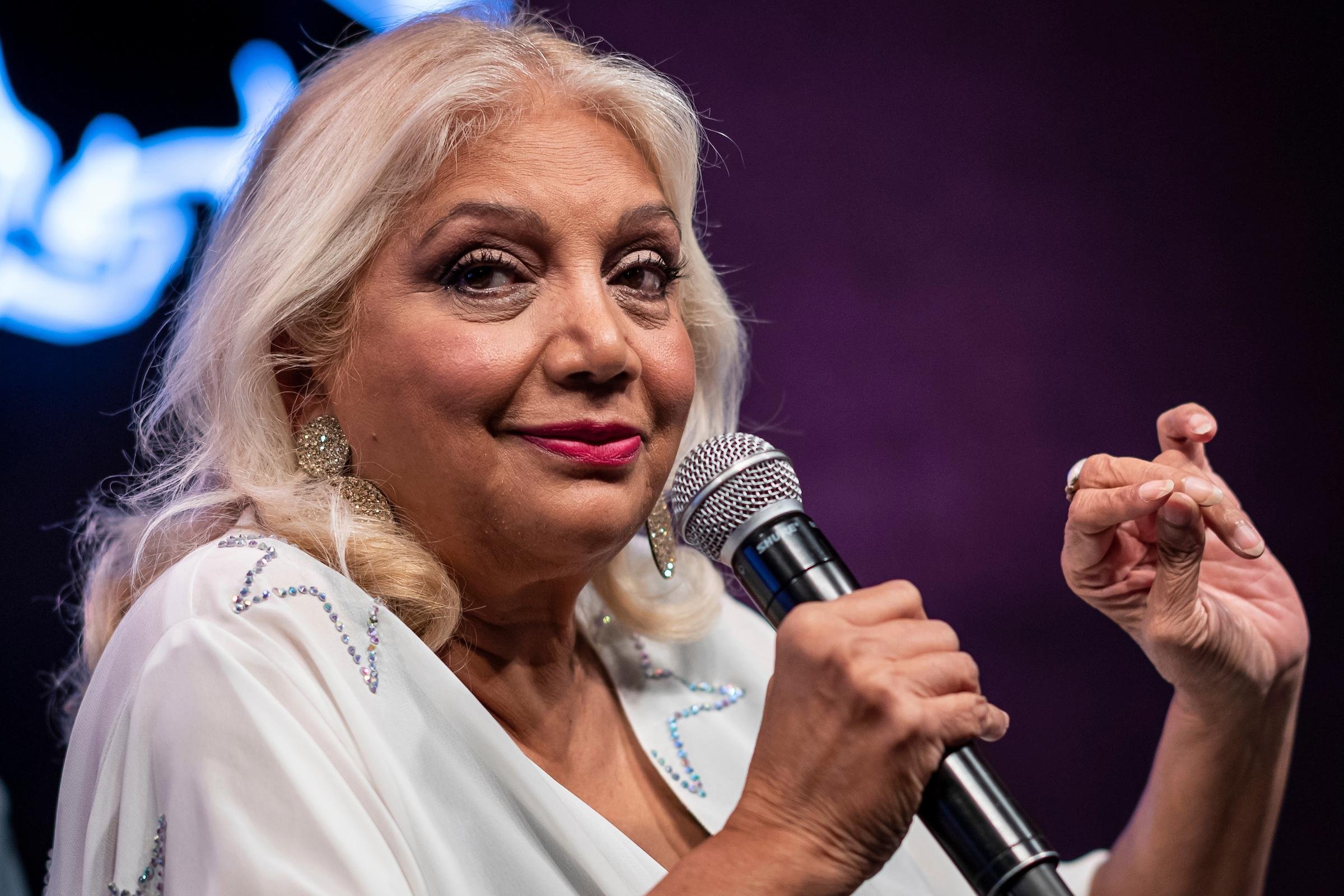 Disco and jazz icon Asha Puthli is the guest in the first-ever Red Bull Music Academy lecture from India. In the lecture, the singer, songwriter and actress who grew up in Mumbai discusses her incredible life and career. In the lecture, Puthli talks about moving from Mumbai to New York as a young girl; her contribution to Ornette Coleman's groundbreaking jazz-album 'Science Fiction'; the way she influenced Donna Summer's sensual, space-disco style of singing, and the importance of daring to be adventurous and break boundaries.
Puthli has recently finished a new solo jazz album, which as a tribute to all the great jazz artists she worked with, including Duke Ellington, Cy Coleman, Ornette Coleman and Lionel Hampton.
You can read the full article here or watch the lecture below:
"She became a superstar at a time when racial and gender discrimination were rampant. Freddy Mercury of Queen was the only other Indian on the international stage, and he changed his name and disguised his origins, something Asha refused to do. Her distinctive singing, as well as personal and performance style had a profound influence on other legendary artists who came across her, such as Donna Summer and Blondie's Debbie Harry. Booker prize-winner Salman Rushdie's novel Ground Beneath Her Feet also seems heavily influenced by incidents from Asha's life." -
Red Bull Music Academy
Asha Puthli performs at Le Guess Who? 2019 on Sunday, 10 November. Also performing at the festival are a.o. Ayalew Mesfin & Debo Band, Doug Hream Blunt, Dur-Dur Band, Lakha Khan, Ustad Saami, Mohamed Lamouri, Gyedu-Blay Ambolley & His Sekondi Band, Minyo Crusaders, and many more.
Photography: Ali Bharmal