Attend online: Hidden Musics artists Etran de L'A
ï

r, live in Agadez, filmed in classic Agadez wedding style

Friday Sep 3rd 2021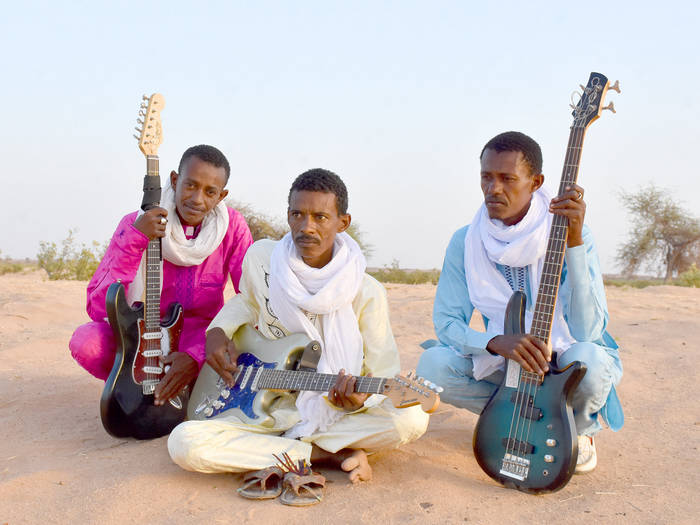 Etran de L'Aïr, which translates to the Stars of the Aïr, is a music group based in Agadez, Northern Niger. Agadez is famous for its music production as well as the one-of-a-kind "desert blues." The group, founded in 1995, is regarded as one of the longest-running and best-performing bands in Agadez.
Today, September 3rd, you'll be able to stream and attend a performance by Etran de L'Aïr live in Agadez via Bandcamp. The performance starts at 10PM CET and is available as replay for 48 hours. Tickets are available here via Bandcamp.
"A recorded performance, shot at the home of their friends, filmed and edited in classic Agadez wedding style by local videographer Lezy Production. 100% Agadez."
Stream Etran de L'Aïr's album 'No.1' below:
Etran de L'Aïr will perform at Le Guess Who? 2021 part of Hidden Musics. Also performing at the festival are a.o Arooj Aftab, Siti Muharam, Mazaher, Mónika Lakatos, Ghalia Benali in Hadret Ishq, and many more.