"An Innovative Flutist With an Afrofuturist Vision": New York Times interviews Nicole Mitchell
Wednesday Jul 25th 2018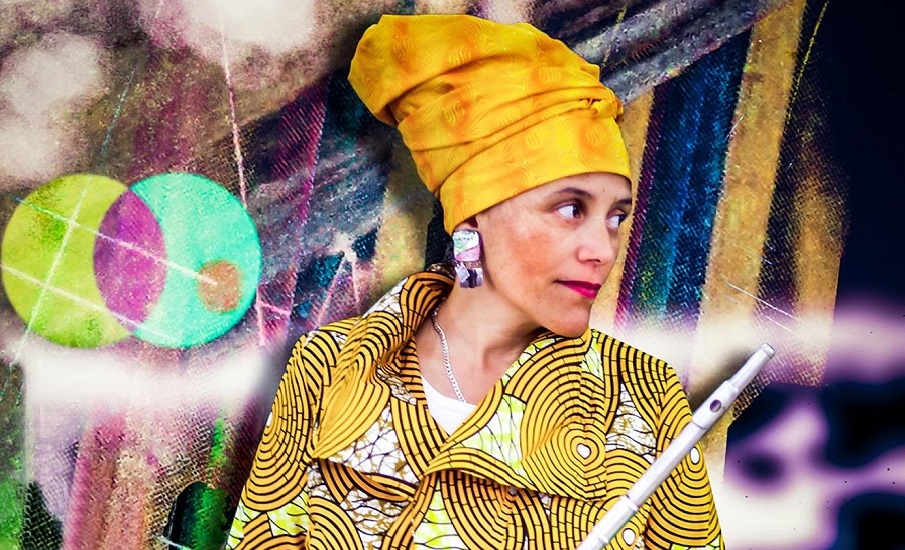 In a recent interview with The New York Times, award-winning Flutist Nicole Mitchell speaks about her influences for her acclaimed album 'Mandorla Awakening II: Emerging Worlds', as well as the role of her artistic mother, and her involvement with Chicago's Association for the Advancement of Creative Musicians. Stream 'Mandorla Awakening II' below, and read the full article here.
"Ms. Mitchell, 50, brings an eclectic ear and a frothy vigor to her instrument. The flute is rarely given much of a chance in jazz — maybe it seems too quiet, too liquid, too fey — but she has transcended all that, becoming a leading voice of the music's cutting edge." -
New York Times
Nicole Mitchell's performance at Le Guess Who? 2018 is curated by Moor Mother. This program also features o.a. Art Ensemble of Chicago, Saul Williams & King Britt, Irreversible Entanglements feat. Pat Thomas, Maria Chavez, Beverly Glenn-Copeland, Emel Mathlouthi, and many more.