3 Pharoah Sanders LP reissues coming November 10
Thursday Oct 12th 2017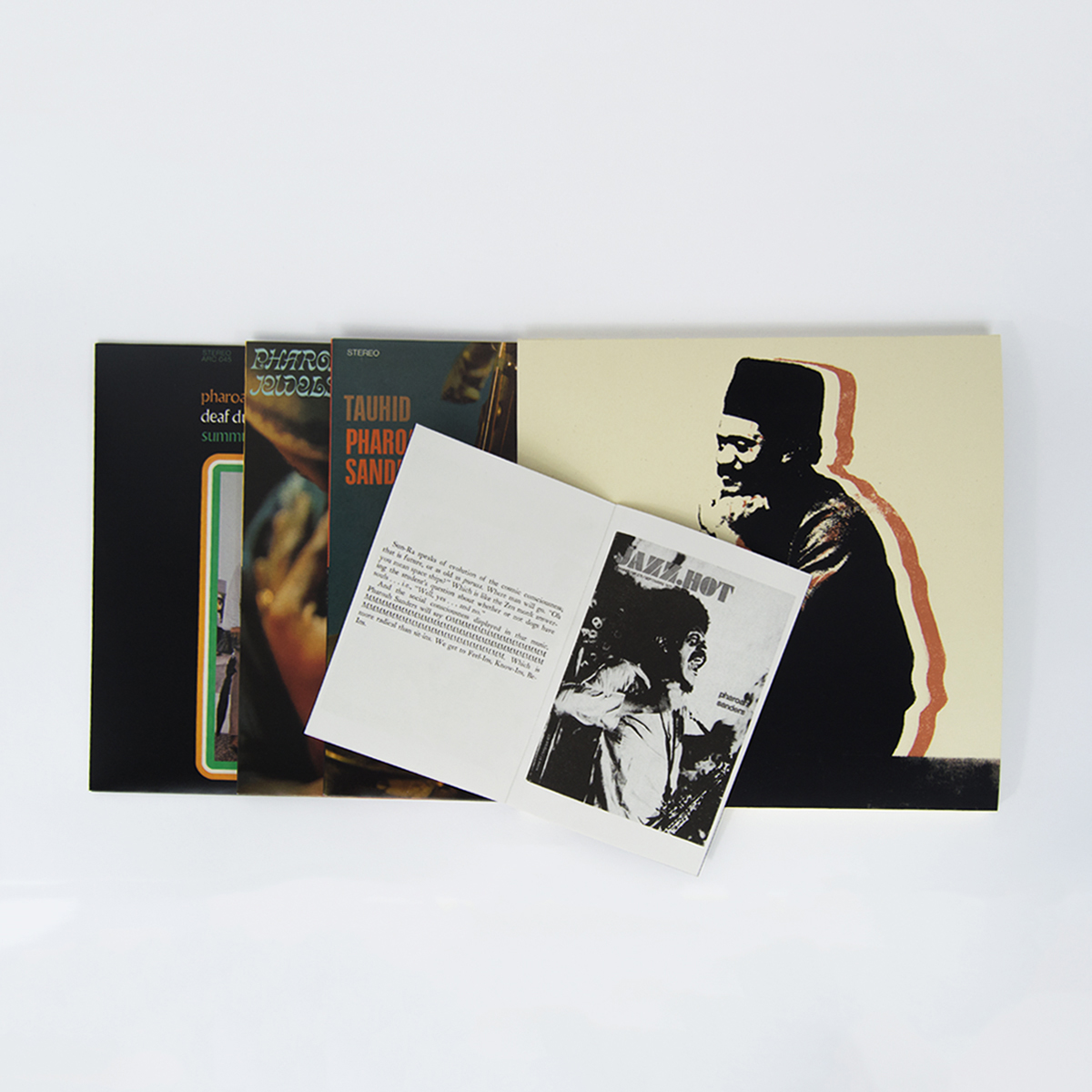 Anthology Recordings announces the reissue of 3 of Pharoah Sanders' significant albums: 'Tauhid', 'Jewels of Thought' and 'Summun Bukmun Umyun (Deaf Dumb Blind)'. The records are available exclusively in vinyl format, and will be released on November 10, just one day before Sanders' performance at Le Guess Who? 2017.
A limited edition deluxe box set includes all three LPs and and a 16-page zine, housed in O-Card, hand-assembled and screen-printed by Keegan Cooke. More info/pre-order here.
Pharoah Sander - 'Upper Egypt & Lower Egypt', from the album 'Tauhid':
"Pharoah Sanders is Spiritual Jazz, is Devotional Music, is the greatest living link between John Coltrane, Kamasi Washington, and the next generation of this great lineage. Pharoah Sanders is a giant, an innovator, colorful, prayerful, and worthy of all our attention, celebration, and enthusiastic, even ecstatic accolades!" - Carlos Niño (Spaceways Radio, Leaving Records, Dublab)
Pharoah Sanders performs at Le Guess Who? 2017 on Saturday, 11 November. Also performing at the festival are a.o. Sun Ra Arkestra, Shabaka & The Ancestors, Linda Sharrock, Maâlem Houssam Guinia & Band, and The Ecstatic Music of Alice Coltrane Turiyasangitananda performed by the Sai Anantam Ashram Singers.