Watch Soweto's BCUC present a fusionist 'Africangungungu' session for Red Bull Music
Monday Jul 2nd 2018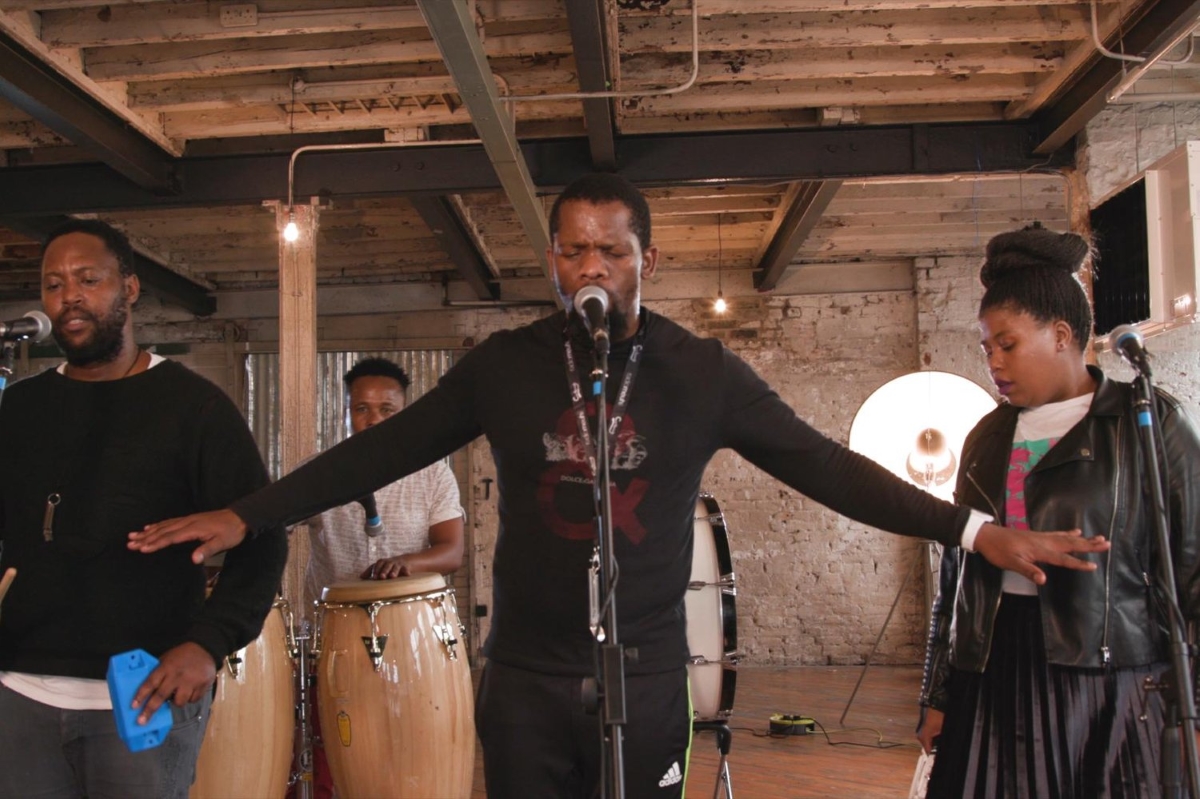 Started out as a social gathering in their native township of Soweto, BCUC (Bantu Continua Uhuru Consciousness) is an South African alliance of guitarists, djembe players, flute artists, and spoken word assassins, all geared towards "solution-driven" politics and fervent appetite for collaboration.
In a fusionist session for Red Bull's See. Hear. Now., BCUC play a stunning 20-minute track titled 'Sikhulekile'; a perfect example of their "vintage South African music made by hip-hop heads":
"Inside a 300-year-old fort-turned-amphitheatre in the French town of Sète, BCUC Band—a seven-piece Afro-psychedelic collective from Soweto, South Africa—are surrounded by the placid, sunset-dappled Mediterranean Sea. They're in the middle of a performance so joyous, it feels like it could go on indefinitely. Lead singer Jovi is wearing skinny jeans, a T-shirt and a whistle around his neck, and he sprints regular laps around the stage between vocal runs. They've played for 30 minutes in the searing July heat, and the atmosphere is breathless, fevered and communal. Finally, Jovi shushes the crowd, as the volume on stage fades temporarily. 'Ladies and gentlemen,' he announces, wryly, 'that was our first song.'" -
Bandcamp
BCUC will perform at Le Guess Who? 2018 together with a.o. Art Ensemble of Chicago, Ebo Taylor, Sons of Kemet XL, Hailu Mergia, The Scorpios, Sibusile Xaba, King Ayisoba, Kojey Radical, Meridian Brothers, Emel Mathlouthi, and many more.