(scroll naar beneden voor de Nederlandse tekst)
On Saturday 9 September, U? presents a program at HE:LEEN Festival in the Le Guess Who? office.
This year, HE:LEEN Festival returns to Rotsoord for a new edition full of talented musicians, artists and performers. The festival highlights the creative and energetic appearance of the area. In collaboration with IJzersterk, U? presents three spoken word and movement artists.
IJzersterk Empowerment
Not every young person finds the support he/she/them needs within regular youth care. IJzersterk has developed a unique trajectory for these young people: 'Empowerment'. During this trajectory, everyone is guided on their way to personal growth, reflection and self-reliance based on professionalism and experience.
Time schedule: 3:00 - 5:00 PM
Location: Helling 150, 3523 CC Utrecht
U? is part of the freely accessible day program. The festival can be visited for free during the day starting at 1PM. In the evening HE:LEEN+ will start with performances of a.o. Coloray, Baby's Berserk, and Marathon. For this part of the festival you'll need to buy a ticket.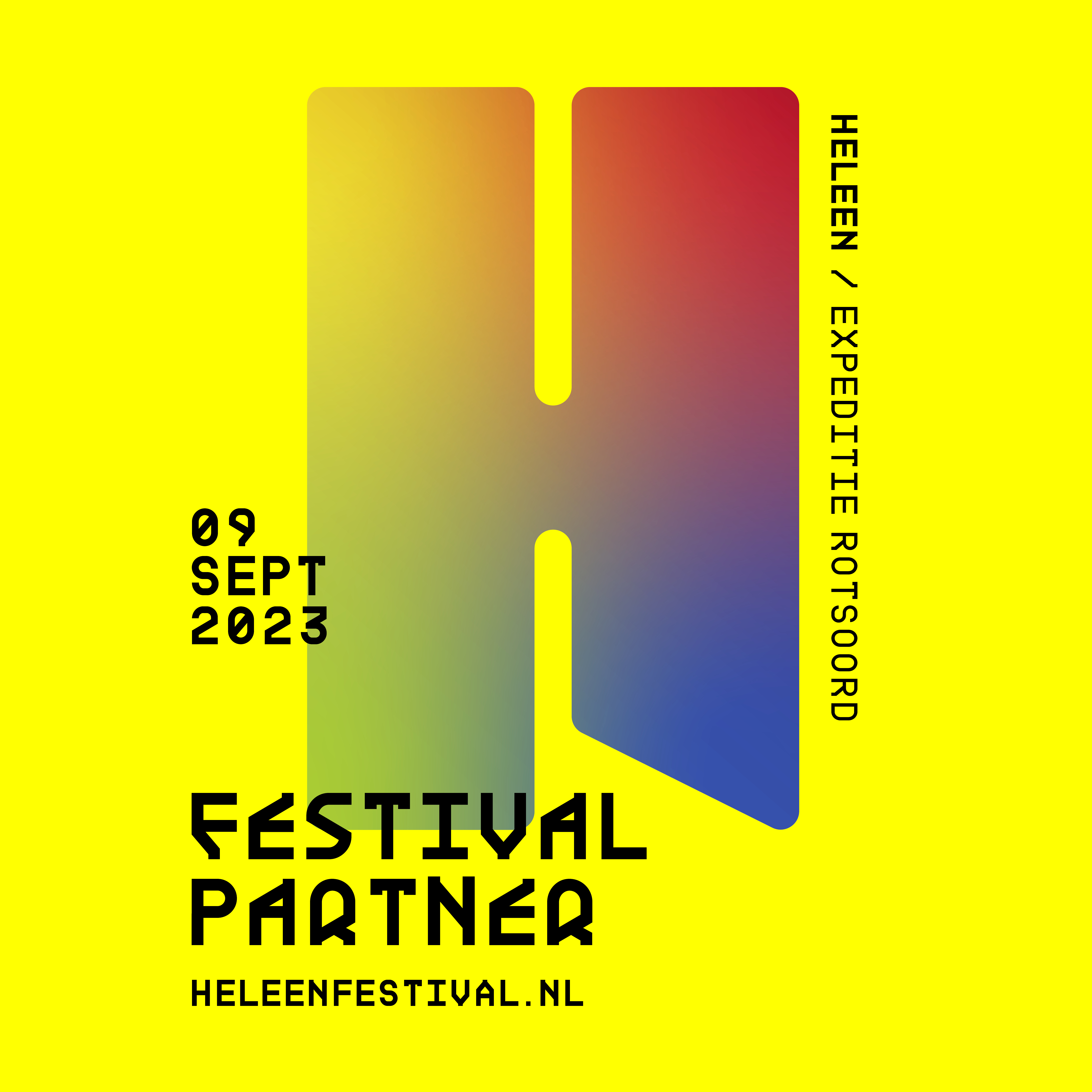 U? presenteert IJzersterk bij HE:LEEN Festival
Op zaterdag 9 september presenteert U? een programma tijdens HE:LEEN Festival in het kantoor van Le Guess Who?.
Dit jaar keert HE:LEEN Festival terug naar Rotsoord voor een nieuwe editie vol talentvolle muzikanten, kunstenaars en performers. Het festival belicht de creatieve en energieke uitstraling van het gebied. In samenwerking met IJzersterk presenteert U? drie spoken word en movement artists.
IJzersterk Empowerment
Niet iedere jongere vindt binnen de reguliere jeugdzorg de ondersteuning die hij/zij/hen nodig heeft. Voor deze jongeren heeft IJzersterk 'Empowerment' ontwikkeld. Vanuit professie en ervaringsdeskundigheid worden jongeren begeleid op weg naar persoonlijke groei, reflectie en zelfredzaamheid.
Tijdsschema: 15:00 - 17:00 uur
Locatie: Helling 150, 3523 CC Utrecht
U? is onderdeel van het gratis dagprogramma. Het festival is gratis toegankelijk en begint om 13:00 uur. In de avond start HE:LEEN+ met optredens van o.a. Coloray, Baby's Berserk en Marathon. Voor dit onderdeel van het festival moet je een ticket kopen.