Stream Liars' new album 'TFCF' in full + watch new video for 'Cred Woes'
Friday Aug 25th 2017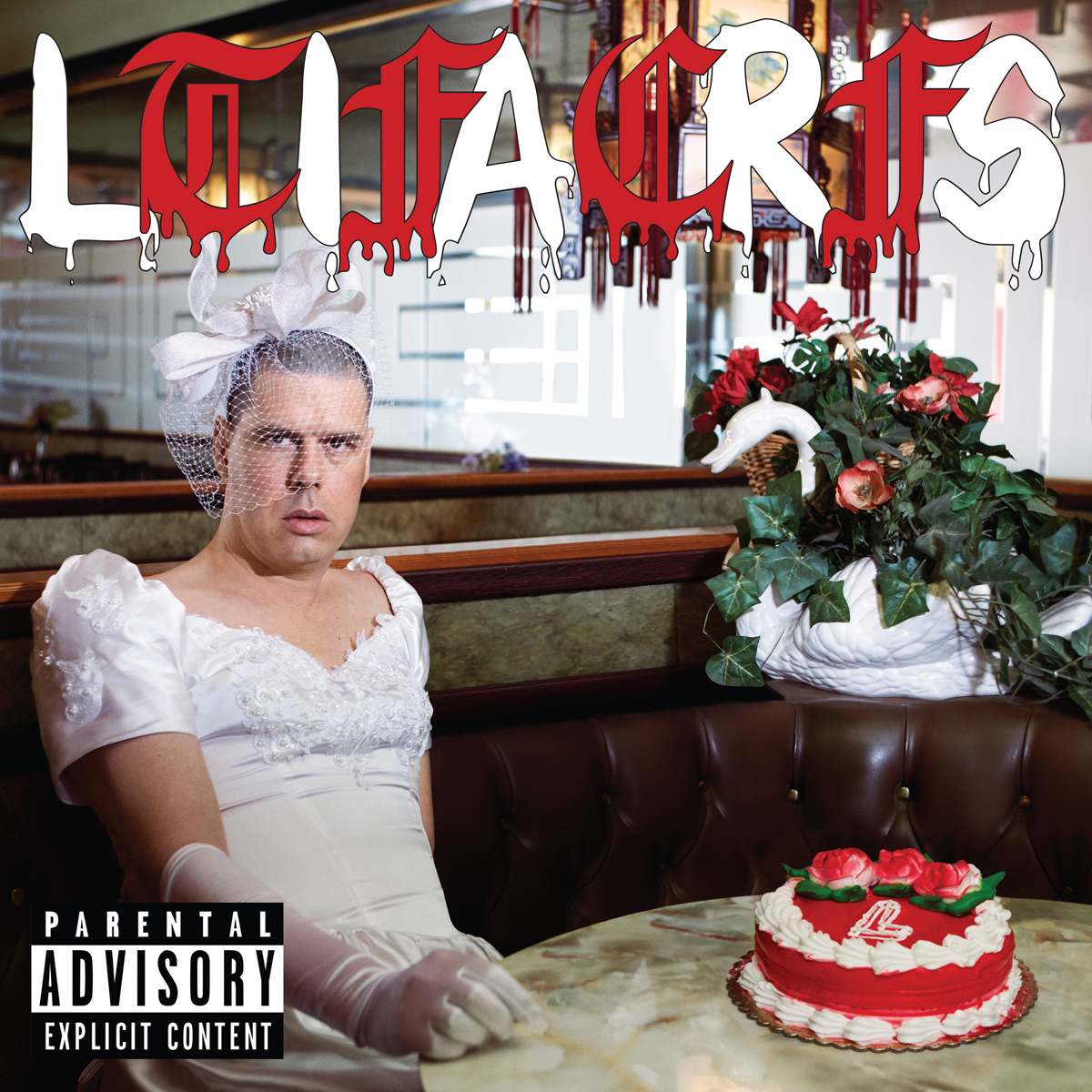 Let's cut that wedding cake. Liars' new album 'TFCF' is out today, and you can stream it in full via the embed below. As Angus Andrew previously said about the album: "My favourite feeling is going into the complete unknown. What's the point in making something you know you can? My goal was to make creative decisions that keep me awake at night."
"More than anything, it's the oddness of Liars, that weird shamanic essence of Angus Andrew that has shaped their best albums and most unhinged gigs, that has returned. This was abundantly evident at that recent Visions Festival gig, one of the heaviest and most hectic I've seen the band do in what must be about 50 encounters" -
The Quietus
Also read an interview with Noisey here, where Angus explains how his break-up, sampling and vaporwave influenced the album + watch the video for the single 'Cred Woes' below.
Liars perform at Le Guess Who? 2017 on Thursday, 9 November, together with a.o. The Soft Moon, Grouper, Sun Kil Moon, Oiseaux-Tempête, and Keiji Haino and Thurston Moore both collaborating with Han Bennink.