Le Guess Who? 2019 saw the European premiere of Dossier X: an immersive audio-visual collaboration between composer and festival curator Patrick Higgins, installation artist Matthew Schreiber, and choreographer Monica Mirabile.
Inside of Matthew Schreiber's lightning sculpture in TivoliVredenburg's Grote Zaal, performers and audience became immersed in a hypnotic landscape of sound, image, movement and meditation. The project engages with the alienation and inner emotional economy of contemporary digital life, its politics, erotics, systems, and violence.
Le Guess Who?'s residential photographer Juri Hiensch captured a photo series to document the project during its rehearsal as well as backstage and onstage during the performance. View the full series here.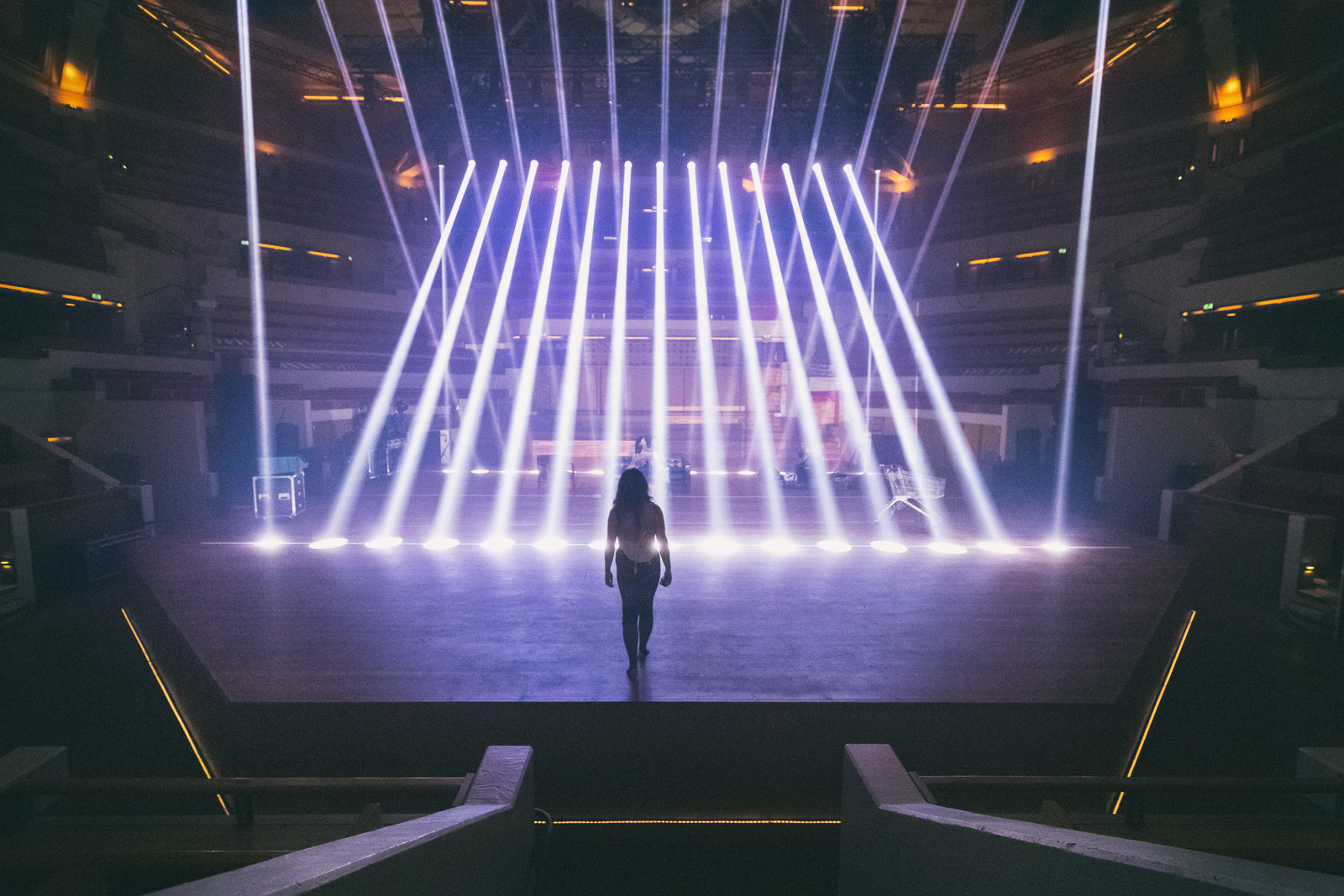 Dossier X Soundcheck And Rehearsal by Juri Hiensch.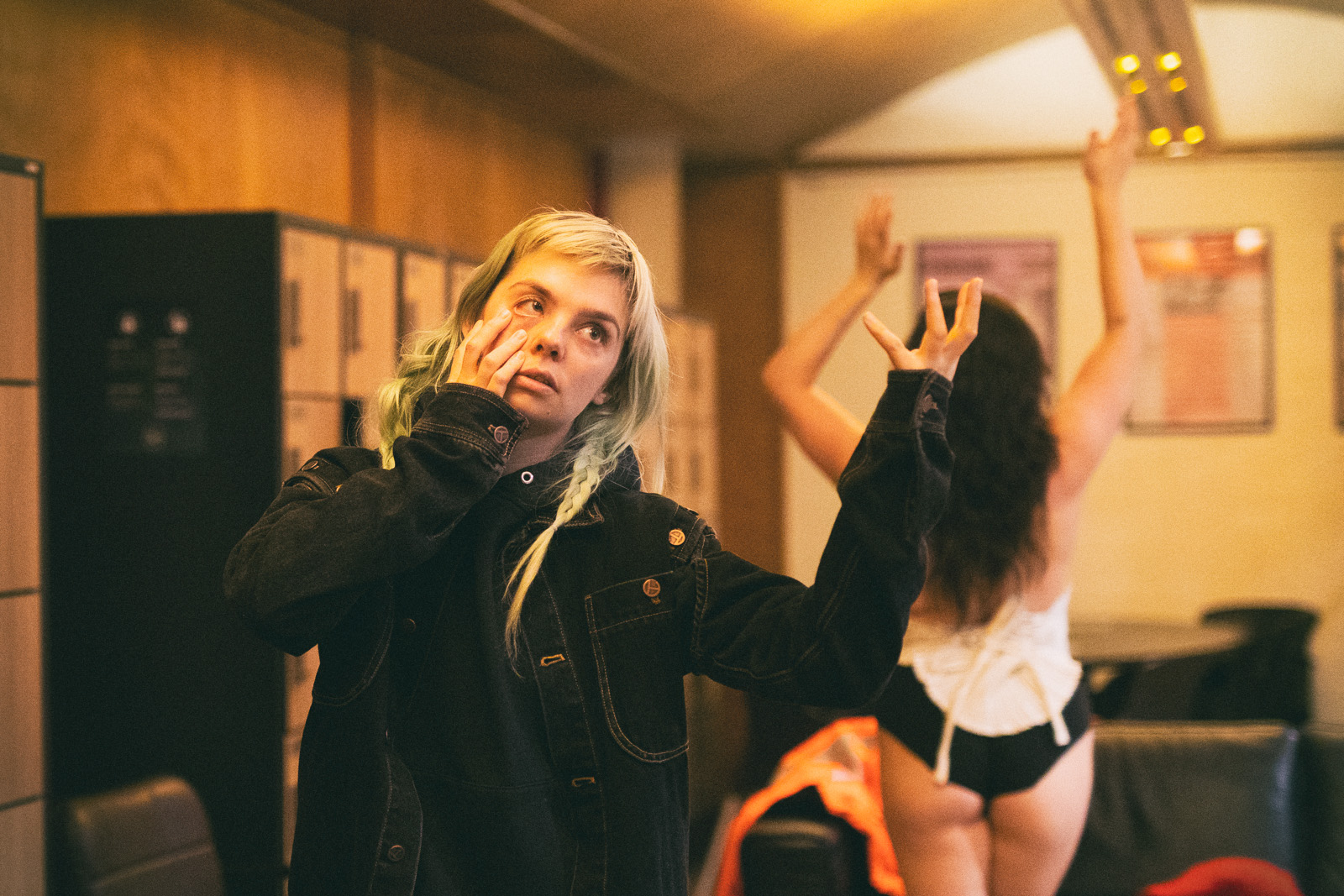 Dossier X Backstage by Juri Hiensch.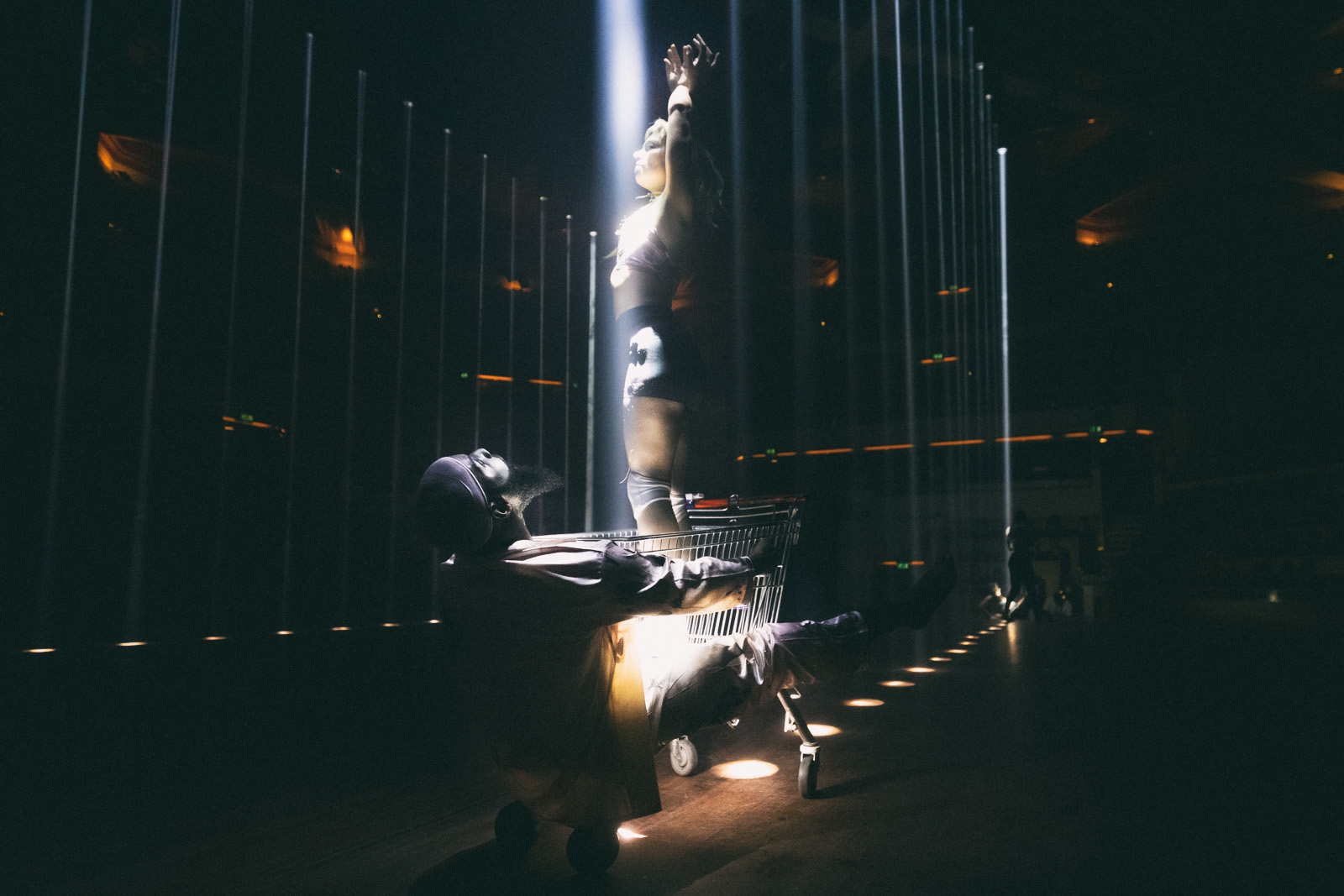 Dossier X Performance by Juri Hiensch.